Ever wonder why your cover letter is always neglected? Is it your first time writing a cover letter, or you want to improve your current cover letter? Then, this guide is for you.
No doubt, every job hunter would agree that writing a cover letter is among the scariest parts of the job search process. Some candidates fear that it would not convince the prospective employer, while others say it is not essential.
Not all recruiters read a cover letter. However, it increases your chances of being invited to an interview or hired. 
Is writing a cover letter necessary?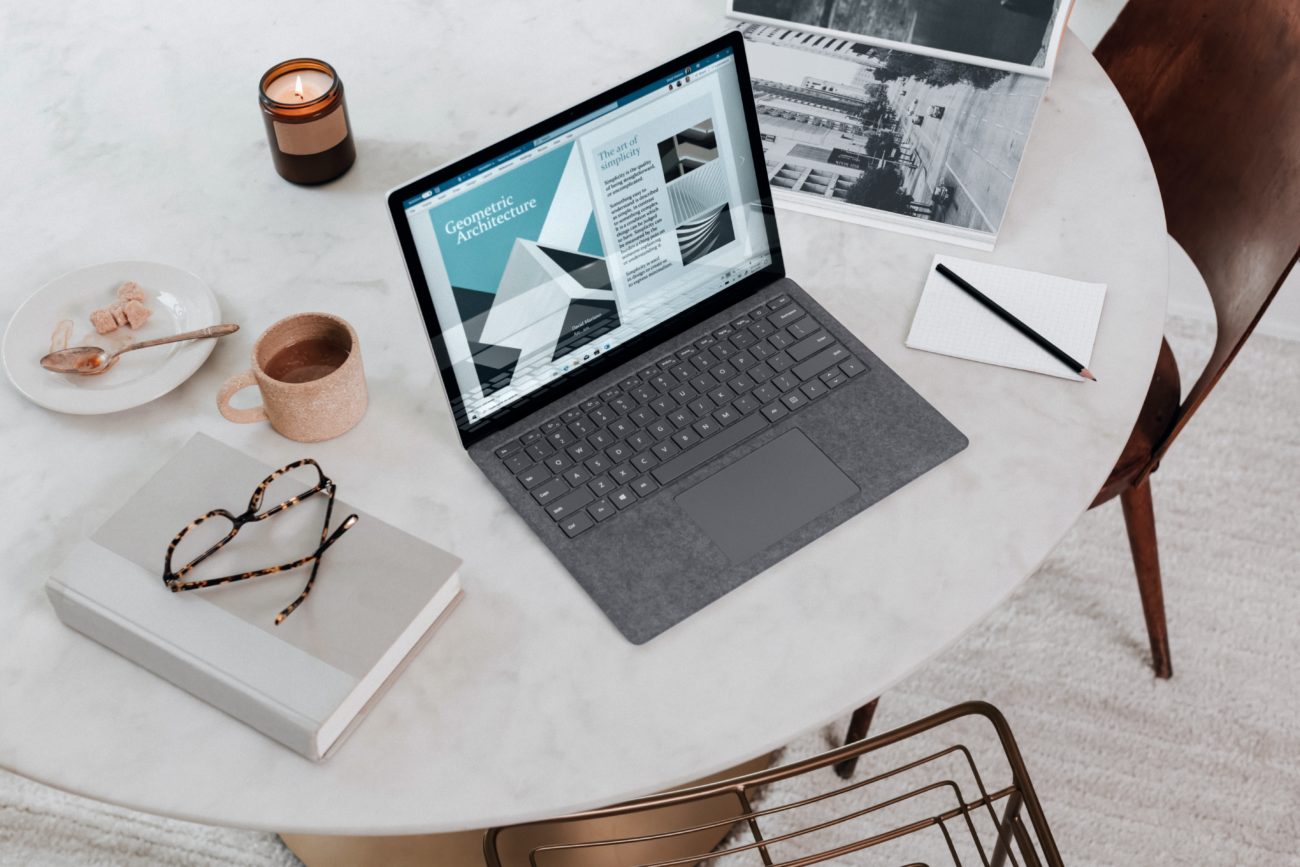 While a cover letter appears to be a purposeful companion to your resume or CV, it still acts as a written sales pitch. Below are some of the many reasons why a cover letter is worth giving a try:
Introduces yourself 

Establishes a connection with the employer 

Shows your human side 

Demonstrates your communication skills 

Justifies that you are an excellent fit for the job 

Increases your chance of being hired 

Tells about your skills and experience in detail 

Explains your enthusiasm and interest in the company 
Now, it's time to discover how to write a cover letter that is far from plain, robotic, or stuffy. Below are nine ways how to write a signature-grabbing cover letter:
Be Specific with Your Goal and Intentions 
Do not send a specific cover letter; be very specific. A generic letter works and even turns the employers off. They can quickly tell if you did not customize anything.
A cover letter is where you can write personalized explanations of your interest and qualifications in a position, goals, and intentions. Beware that most employers use cover letters to get insights into how a candidate would fit the position and company culture. A strong, attention-grabbing cover letter creates a clear connection between the company's values and your goals.
There is a specific paragraph in the cover letter where you can demonstrate your goals and intentions. From there, you need to focus on will your goals align with the company's goals. You also need to explain your intentions, like how your work can mutually benefit the prospective employer's needs and your future.
Convey Interest and Enthusiasm 
While your lines may share why you are interested in the position or company, it may still not mention what you would bring to the role. 
Besides covering your passion and showing how interested you are to be part of the company, you also need to convey that you would go the extra mile because you are someone who genuinely cares. However, you need to avoid a crowd of notes that can make your cover letter appear like "fan mail."
While enthusiasm is one of the most vital selling points, you still need to package it appropriately. That way, it will effectively speak to how you would be capable hire.
For instance:
Instead of writing, 

"My dream is to work at [Company] for years,"

 write, 

"I noticed [Company] has recently shifted toward [XXX]."

Instead of writing, 

"I have dreamed about and want this positive more than you can imagine," 

write,

 "I was excited to see some of the main roles and responsibilities for this position [XXX]."

Instead of writing, 

"I am one of the biggest fans of [Your CEO]/[Your Company]/[Industry]," 

write,

 "As a huge fan of [Your CEO]/[Your Company]/[Industry]."

Check Your Grammar and Spelling 
When ensuring that your cover letter is well-written, you can initially look for obvious grammatical errors and spelling mistakes. Do not put too much trust in your spelling checker. 
Computers come with word processing software that features spell check abilities. While a spell check often works well in determining minor spelling mistakes, the software cannot read the context. It only corrects the work with an obvious error. 
For instance:
Instead of

 conscientious

, the sentence reads, "I am a 

contentious 

employee."

Instead of 

nutritious

, the sentence reads, "I serve 

notorious 

meals to my customers."
Rather than relying on software to check grammar and spelling, use a dictionary. It will give you the word's meaning, the correct pronunciation, and different ways to use a word.
One of the greatest mistakes people make is using lots of big words to make their cover letters look too impressive. However, it is recommended to keep everything simple and ensure to convey the message correctly. As you use more plain language, you can get your point across concisely and clearly.
 

Highlight the Problem You'd Like to Solve 
Highlighting the problem you would like to solve more critical than listing down all of the tasks you have performed at your previous jobs.
In most cases, hiring managers, recruiters, or employers do not have the time to sit and read lengthy cover letters. If you have written your cover letter too long, expect your application to end up in the garbage can. That is why it is critical to strike a perfect balance between keeping your cover letter short and telling enough about yourself. 
In highlighting the problem, you'd like to solve, explain a work problem that could have happened. Then, elaborate on what would be your role in the situation and what you can do to solve the problem. Do not forget to possible positive results of your action.
Ensure to highlight all those things in one paragraph. 
Add an Impressive Accomplishment Related to the Project 
A cover letter offers you a greater opportunity than a resume or CV does to describe your accomplishments with more context and in detail. It provides a wide latitude to help you tell stories about your achievements or successes.
In a cover letter, you have a great chance to engage the employer, show results, and create an emotional connection in the form of a paragraph about accomplishment.
When presenting accomplishments related to the position or project in your cover letter, you can use bullet points. They work well and effective in making your accomplishments easy to read.
For instance, you can use lines like, "Here are the relevant examples of my accomplishments that perfectly match with what you are looking for…" Beware that bullet accomplishment in a cover letter may appear close to your resume. So, ensure to rephrase them and do not forget to add other details to prevent redundancy.
Express Expertise and Passion on the Job
A cover letter often includes information dedicated to expressing your expertise and passion. So, ensure that you know how to show these things in your cover letter.
It is easy to say, "I want this position because I love the company." However, it does not work. Instead, take the passion a step further by showing that you know something about the industry, the company, and even the employer. After that, tie that line into something that you feel you are passionate about.
For instance:
"I was excited to know to see one of the responsibilities for this job involves [tie in your passion]."
Remember that it is critical to read the job description thoroughly to write an effective cover letter that expresses your expertise and passion. You can also dedicate time to review the company website.
How do you differentiate your cover letter from the rest? All candidates use cover letters to demonstrate their skills, personalities, accomplishments, etc. That is why you need to create a cover letter that stands out and unique. This is where the humor comes in.
However, you need to balance your humor. Not all hiring managers are the same; they might not have your sense of humor. That is a reason why including humor in a cover letter is a gamble.
You are not sure how the recruiters or hiring managers will perceive your puns or joke. Some may find you unprofessional, which can end your application right there, while others may place you to the shortlist of candidates. So, ensure to research and use the proper way to use humor in your cover letter.
Do Not Negotiate on the Salary Yet
Never mention salary in your cover letter. Once you get a chance to communicate your value in the job interview, you will gain more negotiating power. Meaning, if you do not ask, do not negotiate.
 

Consider Using a Cover Letter and Proposal Templates
Use cover letter and proposal templates as a guideline to customize your cover letter. The template helps you layout the letter effectively, including the introduction and the body paragraphs.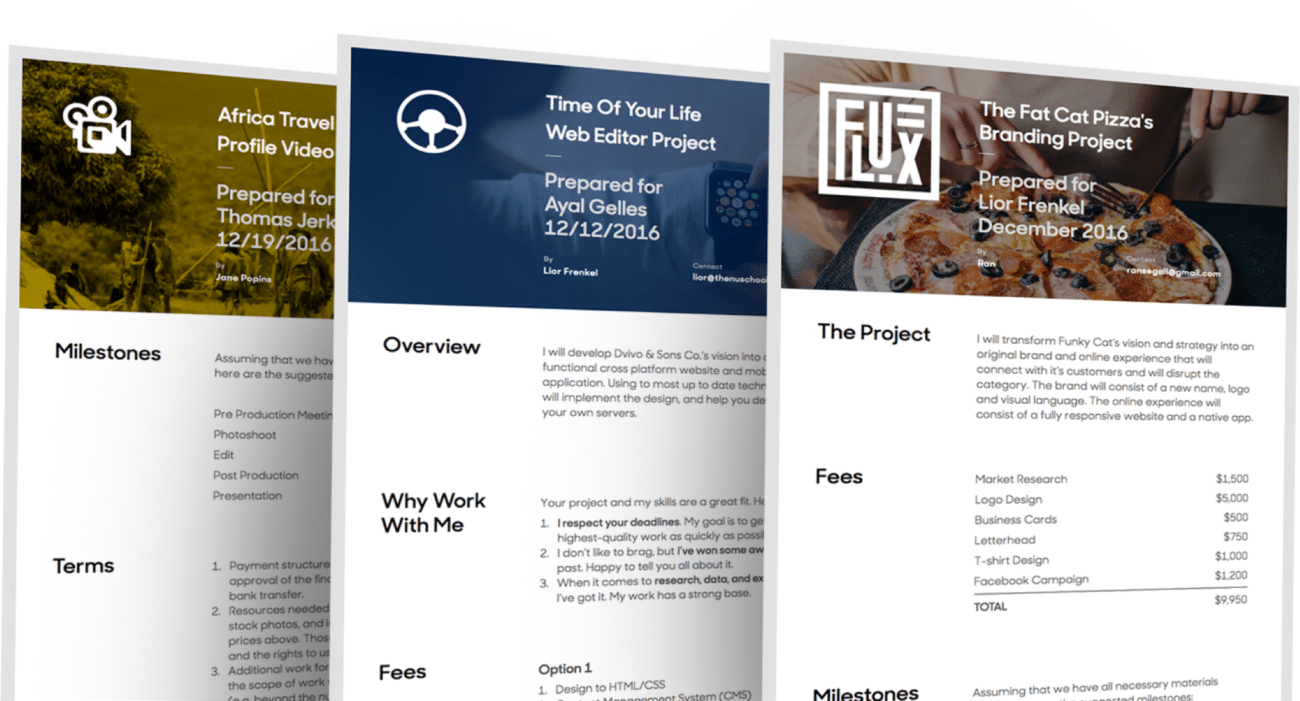 You can follow a specific template. However, you are free to customize the body paragraphs. For instance, you can adjust the number of paragraphs accordingly or use bullet points.
Conclusion 
About 26% of recruiters see cover letters as a critical factor in the hiring decision-making process. 
While some people say that it is already dead, an estimated 56% of employers still appreciate a resume that comes with a cover letter.
That is why you need to take extra effort and time to write a signature-grabbing cover letter.
Want to start writing business proposals that convert? Sign up with Prospero now!