Digital marketing is quite tricky to master. New trends constantly pop up, consumer behavior is always changing, and Google updates its search engine algorithm around 500-600 times each year.  
In other words, the digital marketing field is continuously evolving. To stay ahead of the competition and keep up with consumer demands, so should your business.  
That said, let's look at a few digital marketing statistics that will help you get your business to the next level.  
Email Marketing 
1. There will be around
4.4 billion
email users worldwide by 2023
Although emails have been around ever since the internet became a thing, email remains one of the most powerful marketing channels to date.  
And given that more than half of the global population will actively use emails by 2023, email marketing is not something to be ignored.  
But, that doesn't mean you should apply the same email marketing tactics as back in the old days. Most users associate standard promotional campaigns with spam, so a one-size-fits-all tactic might not work that well.  
2. Segmented campaigns can increase revenue by up to
760%
In contrast to other marketing channels, emails feel more like a one-on-one conversation between businesses and their audiences. If done right, that is.  
That's where micro-segmentation comes in. This is the process of dividing your audience into multiple groups based on criteria like purchase behavior, demographics, personality traits, etc.  
Consequently, micro-segmentation allows you to create smaller yet personalized email campaigns catered explicitly to each segment of your audience, leading to higher conversion rates as a result.  
3. A/B testing can increase ROI by up to 37% 
Getting your emails right on the first try is not that easy. That said, you've got to continuously experiment with new copies, subject lines, CTAs, or images and see what works best for you.  
One effective way to do so is by A/B testing. This is a widely-used testing methodology that's especially popular in email campaigns.  
This process involves testing two variants of the same format, with slight variations between them to see which one performs the best.  
Consequently, A/B testing allows you to see exactly what's working and what's not, leading to data-driven decisions, improved user engagement, and higher conversion rates.  
But when performing A/B tests, keep in mind to change only one variable at a time, like your subject line or your CTA copy. This allows you to pinpoint how specific changes affect your email campaigns.  
Social Media Marketing 
4.
64%
of marketers plan to invest more in short-form videos in 2022
Compared to other content types, like images, infographics, or plain text, videos seem to be favored by consumers and marketers.  
In fact, Tweets with videos generate ten times more engagement, while video ads decrease the cost-per-engagement by 50%. 
And that with good reason. Due to their dynamic nature, videos stand out in the users' feeds and attract more attention. What's more, they are easier to follow and allow brands to convey a stronger message.  
But what about short-form videos? Why are they so popular among viewers and creators?  
We've talked with a few experts from a top social media marketing agency, and they said that it boils down to two reasons: attention spans and repeat views.  
The average human's attention span is around 8 seconds. Short-form videos ensure that the viewers absorb all of the information presented before losing interest. 
In terms of repeat views, people would much rather rewatch a 10-second-long video than a 5-minute one, which is essential for getting the brand's message ingrained into the users' minds. 
5.
71%
of consumers who have had a good social media service experience with a brand are likely to recommend it to others
The advantage of social media is that it provides a two-way conversation between businesses and their audiences.  
That said, social media marketing shouldn't just be about posting content. That's only half of the job.  
Next, you've got to make sure that you constantly engage with your followers by replying to their comments, asking for their opinion via polls, and encouraging them to participate in your activities by posting user-generated content or hosting contests.  
Also, try to humanize your brand, as this will allow your followers to establish a stronger connection with you. You can do this by posting behind-the-scenes content and injecting a little humor in your posts to lighten the mood. 
6.
90%
of marketers consider influencer marketing to be effective
In fact, every $1 spent on influencer marketing will bring up to $18 in return. That's because influencers have a tightly-knit community behind them and are generally viewed as experts within their niche.  
Consequently, any brand mentions or product recommendations on their part may bring a significant increase in traffic and sales to the brand in question.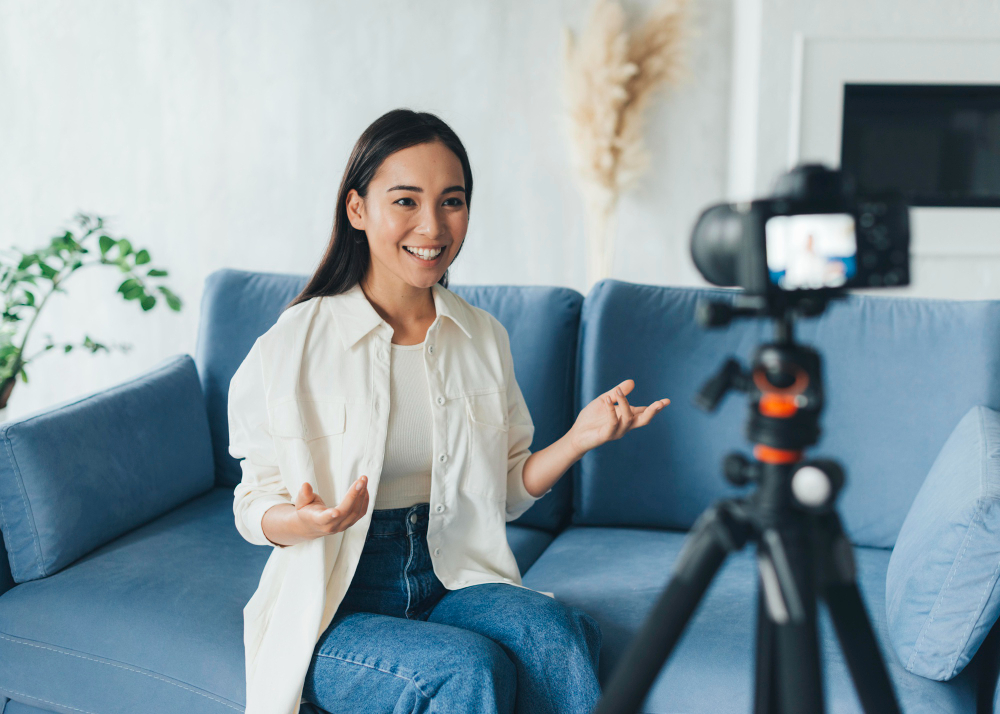 What's more, some influencers do not charge for their endorsements. You can send them one of your products as a gift or mention them on your social media page.  
But for optimal effect, you'll need to find the right social media personalities. That said, search for influencers that align with your brand's core values and have a follower base that's similar to your target audience.  
Search Engine Optimization 
7. Mobile devices generate
54.4%
of all web traffic   
Given that mobile phones have become the device of choice for most users around the globe, Google aims to improve its search experience by putting small screens at the top of its lists.  
Consequently, the search engine plans to set mobile-first indexing as the default for all websites.  
In other words, Google bots will focus on the mobile-friendly versions of websites when ranking them in the Search Engine Results Pages (SERPs) while leaving desktop versions aside.  
To put it differently, a mobile-friendly website is becoming a must, rather than a nice-to-have.  
That said, when creating a website, make sure to have mobile devices in mind during all web design phases: from developing the wireframe to laying out the UI, adjusting how your content will be displayed, etc.  
8.
41%
of adults use voice search daily
What's more, 93% of consumers report they are satisfied with their voice assistant, so voice search will likely increase in popularity in the future.  
This is a pretty big deal in terms of SEO, as websites will need to be optimized for voice search to increase their rankings.  
In other words, you might need to adjust your keyword strategy. That's because spoken queries are longer and sound more natural than typed queries.  
Consequently, focusing on question-based, long-tail keywords is a good idea.  
Furthermore, voice searchers typically seek quick answers to on-the-spot questions. This means that Google will rank web pages that provide short yet precise answers on a given topic higher.  
In fact, the average voice search result is 29 words on average. 
One way to go around this is by creating FAQs pages where you'd provide concise answers on multiple topics.  
FAQs are also handy for improving your internal link-building strategy, as you can link your answers to other pages that cover the topics in more detail.  
9.
28%
of local mobile searches result in purchase within 24 hours
If you're running a brick-and-mortar business, getting on top of the local search results can be a game-changer for you, especially considering that 46% of all Google searches have local intent.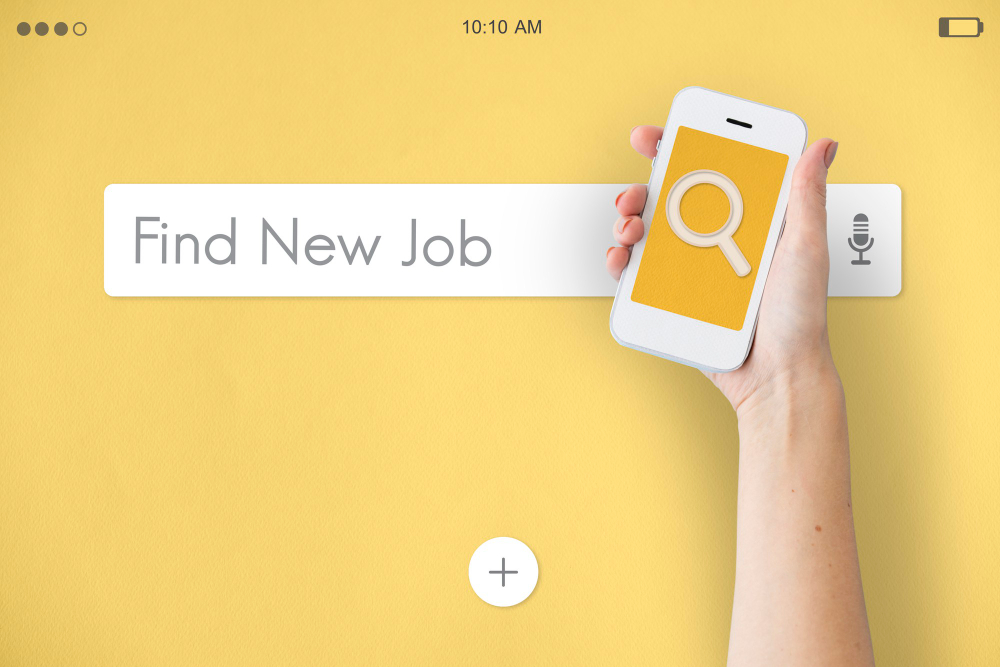 The first step of optimizing local search is creating a Business Profile to appear on Google Maps. After that, add information to your listing. Note that the more information you add, the higher you may rank.  
That said, make sure to add a brief description of your business, photos, offers, its operating hours, including contact details, and provide links to your website.  
Keep in mind that this information needs to remain consistent across all platforms, including your website, other directories, and social media.  
Furthermore, collect reviews and respond to feedback. This tells Google that you're engaged with your customers and will rank your business higher as a result.  
Lastly, don't forget to optimize your website, as it can impact your business listing. Again, make sure that it's mobile-friendly, and also include local keywords as it shows Google that you are relevant within your area. 
Content Marketing 
10. Content marketing costs
62%
less than traditional marketing
And here's the kicker: It can generate around three times as many leads.  
That's because, with content marketing, the company offers value to its audience without necessarily expecting something in return.  
More specifically, content aims to identify and solve the audience's problems while educating readers to make an informed decision.  
Consequently, content can earn the audience's trust, thus generating more leads and increasing conversions.  
In terms of expenses, content can be more cost-effective because Google rewards provide value. Thus, your web pages will rank higher within the SERPs, assuring a consistent flow of traffic without much effort.  
For instance, you'll need to spend money to keep your ads going continuously with PPC advertising. Once your budget depletes, your ad will disappear, and so does your traffic. 
11.
70%
of consumers want to learn about products through content rather than traditional advertisements 
Again, this is a matter of trust. People are often bombarded with advertisements that scream "Buy Me!" and would instead read content that provides value and helps them make a wise purchase decision.  
That doesn't mean your content should solely revolve around highlighting your products' or services' benefits, though. You'll mostly want to offer blogs that genuinely help your audience save time and money, like how-to guides, for example.  
Stick with the 80-20 principle as a general rule of thumb. 80% of your content should focus on providing value to your readers, whereas the rest can be promotional.  
This way, you'll manage to earn your readers' trust and persuade them to opt for your products or services without being too intrusive.  
12.
68%
of B2B marketers used case studies 
Besides blogging, publishing case studies is another effective way to earn your audience's trust and increase conversions.  
That's because they let people know the ins and outs of how you work and give them the ability to gauge whether your products or services are worthwhile.  
What's more, case studies are niche-specific, meaning that you'll attract qualified leads that don't require much nurturing.  
Lastly, case studies can be a great resource to repurpose content. You can take specific parts of your case study and turn them into videos, blog posts, podcasts, etc.  
Takeaways 
All in all, these have been a few stats that hopefully gave you an insight into what your digital strategy will look like in 2022.  
Remember that audience segmentation and A/B testing are critical in email marketing.  
With social media marketing, consider shifting your content towards creating short-form videos, and make sure to engage with your audience regularly.  
Given that mobile traffic is higher than ever, optimizing your SEO strategy for mobile devices is crucial, both in terms of your website's design and your keywords strategy.  
Lastly, don't forget about content. It's a great way to establish a strong relationship with your visitors and boost your rankings as well.  
That said, take some time to understand your target audience, emphasize quality and provide valuable information.