A successful enterprise sales strategy is not just a one-size-fits-all solution. It needs to be tailored to the business and industry to work well.

Enterprise sales is different from B2C (Business to Consumer) transactions because they involve larger companies that typically have more resources and higher internal complexity.
This means that you will need to develop an enterprise sales strategy tailored specifically for your industry and business.
Here are some tips on how to do that.
Define your goals
The best way to ensure your enterprise sales strategy is successful is by having a plan. You must set goals and key results, define what success looks like for each goal, and then measure the results so they can be adjusted if necessary. For example:
Increase market share by 5% within the next two years
Double product revenue in the next 12 months
Generate 100 new leads in the next month
Improve customer retention rate by 70%
It would help if you designed your strategy to help you achieve these goals.
Understand your customer's needs and pain points
To understand your customer's needs, you need to know who they are and where they are in the customer journey. This means doing research and clearly defining your ideal customer profile.
You should also research your target market, industry, and what they are looking for in a supplier.
Once you understand who your customers are and what they need, it will be easier to create a strategy that meets those needs. For example:
A customer may need to know how much time they can save if you implement your solution instead of doing things manually.
The company may be expanding into a new market and need to understand the potential customers.
A customer may have had a bad experience with another vendor and need someone they can trust to solve their problem.
Develop a lead generation strategy

After defining your target market and identifying your ideal customer, you need to develop a lead generation strategy and create a pipeline of potential customers. This means coming up with a plan to reach your target market and generate interest in your product or service. For example:
Generate leads through online marketing (SEO, PPC, social media), cold calling or by sending cold emails. There are a number of cold email templates that can help you with this.
Attend trade shows and industry events
Develop content that is relevant to your target market (blog posts, whitepapers, case studies)
Leverage tools to personalize your approach, such as custom GIFs, personalized videos, or convert an image to videos with custom messaging
Create a strong social media presence
Create a value proposition
Your enterprise sales strategy should include your company's unique selling proposition (USP). This differentiates your company from the competition and tells customers why they should do business with you. It needs to be clear, concise, and easy to understand. For example:
Our solution can save you time and money
We have the best customer service in the industry
We're a trusted partner who has been in business for over 25 years
Engage the right channels
Not all sales channels are created equal when it comes to enterprise sales. It's important to identify the ones that will be most effective and target them accordingly. You also need to make sure you have a good mix of online and offline channels. For example:
The company may have a large customer base that you can reach through email or social media.
Sales teams may need to go onsite to meet with the customer and see the product in person.
There may be potential customers who are only accessible through a third party, such as an agent or distributor.
Develop a process and infrastructure
To successfully manage enterprise sales, you need to have a process for everything from prospecting to closing the deal.
This includes having the right sales tools and systems in place so you can track leads, manage customer relationships, and measure results.

It would be best if you also had the right people on your team who can handle the complex needs of enterprise customers.
Educate your potential customers

It would help if you also communicate your value proposition in a way that resonates with customers.
Enterprise customers are typically more educated on the products or services they need, and they have a greater understanding of what is required from them when it comes time to purchase something new.

This means that you should focus your efforts on educating potential customers about your product or service and be prepared to answer any questions they may have.
Build relationships with the right stakeholders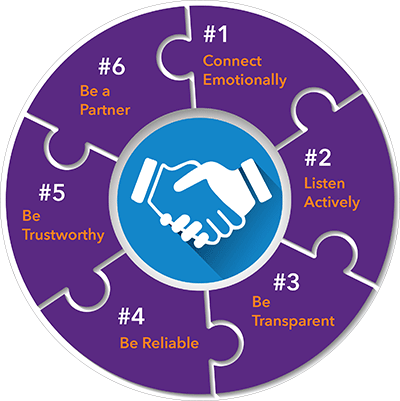 Enterprise sales also require a lot of time and effort when it comes to building relationships with potential customers.
You will need to invest time in getting to know the people at these companies and understanding their business needs.
In larger deals, you even may want to chart out the prospect's company and who's involved in the buying decision so that other people who will get involved in the sales process can get up to speed quickly.

This process can often take months or even years, so it's important to be patient and keep up the effort.
Be obsessed with value, not just price

Enterprise customers are usually less price-sensitive than small businesses, but that doesn't mean they won't drive a hard bargain. They want to know that they are getting good value for their money and that your solution will solve their problem.

So make sure you focus on demonstrating the value of your product or service, rather than just the price. Communicate the value of the solution in terms of ROI and how it will benefit them over time.
Be consistent with your message

It's important to have a consistent sales process when dealing with enterprise customers to keep track of what you are doing and make sure everything is running smoothly.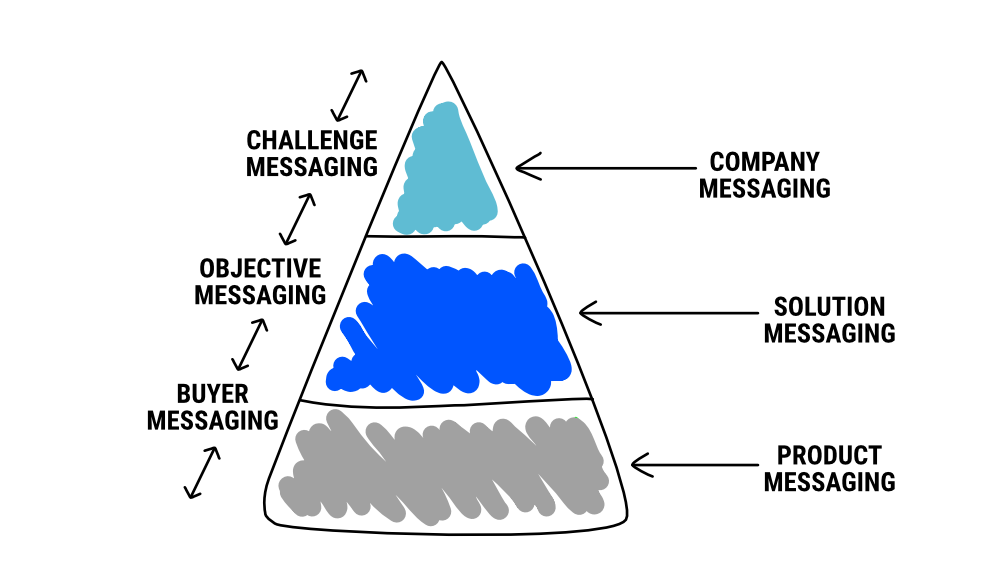 It would be best if you also had a clear strategy for communicating with potential customers and ensuring all your sales reps are on the same page. This will help you avoid any confusion or miscommunication when selling to large companies.
Understand your prospect's reaction to the deal
The enterprise sales process is more complex than selling to a small business, so you must understand your prospect's reaction to the deal, the different stakeholders and their own objectives, the objectives of different departments, and overall company goals that are pertinent to the purchase.

Enterprise sales often require customization, so be prepared to offer an enterprise proposal that meets their specific needs. You need to work together as a partner, not just a vendor.

Always be selling
You need to constantly sell your solution, regardless of whether or not your customers are currently in a buying cycle. This means you should always be available for questions and follow-up calls, as well as providing them with information about why your product is better than others on the market. What's more, you need to proactively manage the sales process and constantly nurture the relationship with your prospects.
Act as a consultant to your customers
Enterprise sales require you to act as a consultant rather than just a vendor. You need to understand their business and the problems they are trying to solve to see how your solution will help them achieve those goals.
When your customers realize how you can help them improve their business, they will be more likely to buy from you.

Be Prepared for the Close
For any enterprise sales strategy to succeed, you must always be prepared for the close.
This means being ready with all of the information the customer needs, answering any questions they may have, and making sure the process goes as smoothly as possible.
Having a CRM which captures all this information and any interaction with a prospect easily is a gamechanger for sales teams. Having a good system for managing your sales pipeline will help make this easier.

You must follow through with what you said you would do and exceed the customer's expectations. If you can't meet their needs, it's best to refer them to someone who can.
Be prepared for potential pitfalls

Many things can go wrong in enterprise sales, so you need to be prepared for anything. It's important to identify potential problems and have strategies in place for dealing with them if they do occur. For example:
The company may change leadership or lose key personnel, which could disrupt the sales process
The customer may decide to go with a competitor
There could be problems with the delivery or implementation of the product or service
The company may experience financial difficulties and be unable to fulfill its commitments
Be prepared for a long sales cycle
The enterprise sales process often takes longer than selling to a small business. This is because more stakeholders are involved, and the customers are typically more cautious about making a purchase.
It would be best if you were prepared to invest time and resources into the sales process and have a good system for managing your pipeline.
Measure results and adjust as needed
One of the most important aspects of enterprise sales is constantly measuring your progress and adjusting your strategy accordingly. Common metrics include the number of leads generated, conversion rate, average sale value, and customer lifetime value.
Final Thoughts
Remember, enterprise sales is a complex process, but it's worth the effort if you can find the right customers and build successful relationships with them.
Most of all, make sure that you can afford the lengthy sales cycles involved: an enterprise deal often takes around 18 months to close, during which there is no revenue generated.
Can your company afford to keep running and pay reps for that long without generating the revenue?

A successful enterprise sales strategy requires a lot of hard work, but you can land some big contracts with major companies if you put in the time and effort.
By following these tips, you'll be on your way to building a winning strategy that will help you grow your business.
Author Bio:

Amrapali is a freelance SEO strategist and content writer who works with brands and SaaS companies to support their SEO and content strategy and blogs about technology and marketing at Bazaar Expert.