It is no surprise when someone talks about how vital customers are to their business. That is why all companies should have a strong relationship with their customers because then, they are more likely to stay loyal to you.
However, there is a trend where smaller businesses are spending more time and money trying to gain new customers without looking after their existing ones.

This is not a good business move. Typically, it costs businesses five times more to gain a new customer than if they just kept an existing one. Also, if you can retain your current customers, you can see a 25-95% increase in sales.

It is all about making a profit in the business world because that is the only way to stay in business. One of the best ways to do that is to retain your current customers and have them renew their contracts.

This post will tell you how you can keep your clients and get them to renew their contracts with you.
What Are the Top Tips to Encourage Clients to Renew Contracts?
If you want to keep your clients, you need to think like the bigger businesses and organizations. It does not matter what size your business is because you can use the same tips and tricks.
Additionally, these tricks can be used when writing and sending a business proposal to a client.

You want to do as much as you can to keep your existing clients because then, you are creating a loyal clientele that will stick with you and your business.
Keep reading to find out the top tricks to help get your clients to renew their contracts.

1. Flexible Pricing Needs to Be Tailored

When you have a product, you want to make sure that it can be customized to the specific customer.
This way, they will only pay for what they want. Also, consider the size of your business because you still want to give your customer options without you needing to pay for it yourself.

Larger businesses offer more flexible options, but that does not mean that smaller businesses cannot.
If you need to write a proposal to a client, then look at their past orders and see what you can change for them. This will also show them that you have taken time to learn more about their needs and wants. 
Here's an infographic to guide you about pricing:
2. Automatic Renewals Can Save You

Everyone has a subscription fee that automatically renews itself, and we just let it happen.
You can do that with your business too. Set up automatic renewals from the beginning, but if you have manual renewals as an option, you can encourage your customers to change their subscriptions.
You can offer them discounts or rewards for switching to the automatic renewal. 
Learn why automatic renewal is best for you:
3. Give Choices for Renewing

Giving customers multiple options for renewing with you will provide them with the flexibility they want. Allow them to choose to continue their service automatically, directly, self-service, or through other channels.

Top tip: Always allow your customers to pay for their renewal in their local currency. When you allow clients to pay in their local currency, they are more likely to renew with you.
This is because many people get turned off when converting their money to a different currency because of conversion fees.

4. Everyone Likes a Discount

When you're encouraging customers to renew with you, try to offer them a discount. This is a great way to get them to step away from their manual subscription and towards an automatic one.
One of the best ways to do this is by giving them a discount for signing up for an entire year. That way, you have a customer who is still working with you for a year, and you have a whole year to impress them. 

If you need to send a proposal to a client, check what they order because there is usually a pattern.
Once you find that pattern, you can send them a discount on the following proposal as a sign of goodwill from you and the business.
Clients like this because it shows them that you value them as customers and want to keep this working relationship going. 
Be careful though, as discount offers might often lead customers not to renew when that promo ends.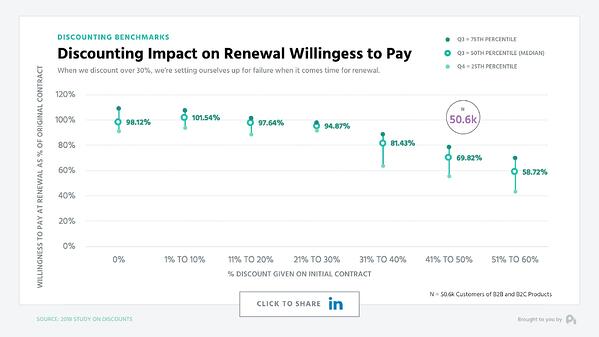 5. Ding, Ding, Ding: It's Time to Renew

If your customer has an automatic subscription, then tell them every time they're about to be billed. However, if they are manually renewing their subscription, take this time to offer them discounts or rewards for renewing early or setting up auto-renew. 
Here's a sample email reminder:
Remember, do not bombard them with emails because that will annoy your customers, and they might unsubscribe to you completely.
However, if you need to write a proposal, you can use proposal software to send it to the client. This is an excellent way to get the proposal across to them without being annoying. 

6. Give Them a Break

Sometimes people genuinely forget to renew their subscription, and that's okay. Don't just cut them off right away.
Instead, add a couple of days to their subscription. They will appreciate this because it gives them extra time to think about their payment options.

Just send them a message reminding them to renew their service with you, but do not send that message every day.
Decide how many days you are willing to wait for them to continue your service and only send them an email once or twice.
Otherwise, if you send them too many messages, it can come off as desperate to the customer, and they are more likely to walk away then.

7. Avoid Passive Churn

You should look into using an account updater service because it will help keep subscriptions active. This will result in an increase in renewal subscriptions to your service.
With a system that automatically updates credit card information, your customer will be more likely to stay because they have less work.

Many customers enjoy it when they do not have to put in extra work to stay with you. This is because your business is offering them a service, so if you can minimize any administrator work for them, they will appreciate it.

8. Optimize the Whole Process

Many customers don't renew their contract if it is complicated, which means they will most likely walk away from your business.
Instead, run a few tests and see which renewal notification works best. You can run tests through emails, campaigns, and other options to pick the right one for you.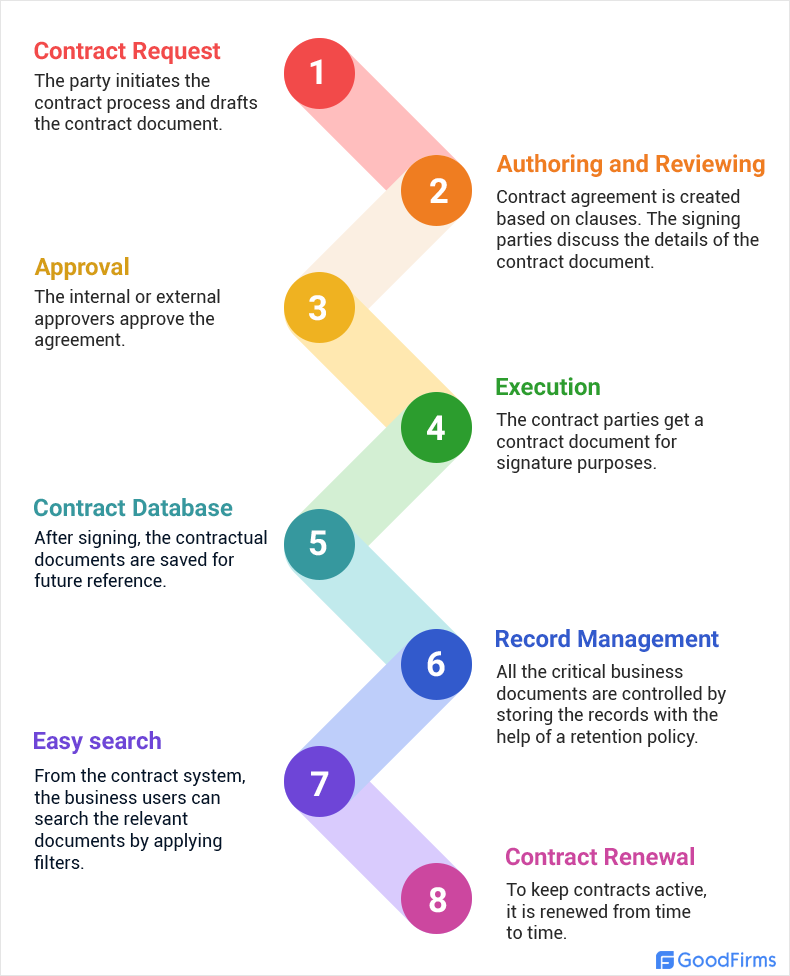 Take time out to think about your customer because your customer is different from another customer. You want to make sure you optimize the whole process so that everyone is included and finds it easy to complete.

However, if you are writing proposals and using proposal software, you can look at the client's statistics.
Check to see when proposals have been sent to them and view your success rate. This will show you the best time, way, and template the client prefers.
Completing this extra research will give you more options when it comes to sending your proposals.

How Can Using Proposal Software Help You with Renewals?

Depending on your business, you may need to send proposals to get your customers to renew their service with you. If this is you, then you should be using proposal software.
Proposal writing takes a long time to complete and can be daunting for smaller businesses because you might be putting too much pressure on this one task.
However, proposal software takes all of that stress and headache out of the operation.

A proposal software will make it easier for you to write up your proposal and send it to the client. There are many templates available on the software, and they are all professional.
Additionally, you can check the status of the proposal while working on it. This is useful for teams with multiple people who can work on the proposal because it all happens in one place, so no two people are writing the same thing twice.

Also, your proposal software can send your proposal to the client, so there is no need for you to print anything out.
Many clients like that they can sign the proposal online now because it creates a faster service for them. This is another perk when you use proposal software.

Overall, when you send a client a professionally written and laid out proposal, and they have the opportunity to sign it on their device, then you are more likely going to have repeat clients.
This is because they have everything laid out to them in a neat fashion, and it is made accessible to them.

Conclusion

Overall, having repeat clients mean that you will make more profit than if you just continuously look for newer ones.
When you can have your current clients stay with you longer, you can build that bond with them, so they are less likely to leave in the future.
Additionally, if you do need proposal software, then check out Prospero.

Prospero is proposal software that many people continue to use because of its user-friendly interface. It is a great place to get started with making your proposals, so you can keep your clients happy. Sign up today!