Legal services are crucial for businesses and people facing complex legal issues. However, the competition among legal service providers is very fierce. Therefore, it can take time to attract clients. To solve this issue, a well-written business proposal comes in handy.
In this article, we have provided a guide to writing a legal services business proposal, ready until the end to stand out from the competitive crowd.
What is a Legal Services Business Proposal?
To put it in simple words, a legal services proposal is a document that attracts clients. This document states the problems and how they can be solved with their services.
John aims to utilize law firm content marketing to attract potential clients. In addition, he has prepared a proposal that includes information such as services, fees, testimonials, and solutions to legal problems, among other things, that he believes will capture the interest of potential clients.
The main goal of a legal proposal is to persuade the reader that your firm is the optimal choice for their needs. For example, consider the proposal a recipe for success in the legal industry, outlining how your firm's services and solutions can meet and exceed the client's expectations.
Step-by-Step Guide
Legal firms provide different services in different areas, such as business law, criminal law, and intellectual property law. Here's a step-by-step guide to writing the best legal business proposal.
Conduct a Research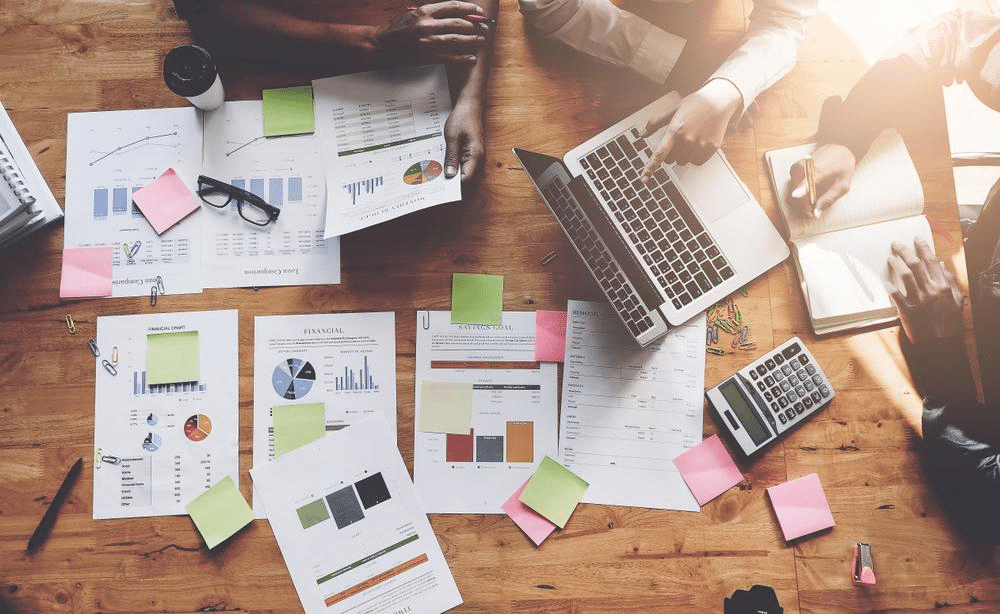 Writing about anything before conducting proper research is not a good idea. Therefore, it is vital to conduct research beforehand to report a business proposal for legal services. You can research the problems that your potential clients are facing and how your services can help them.
To conduct research, you can research the client's industry and its legal problems. You must also determine the client's budget for a proper pricing structure. Understanding these factors will help you craft the proposal according to the specific needs.
Resultantly, you can provide realistic solutions with more chances of acceptance.
Start Writing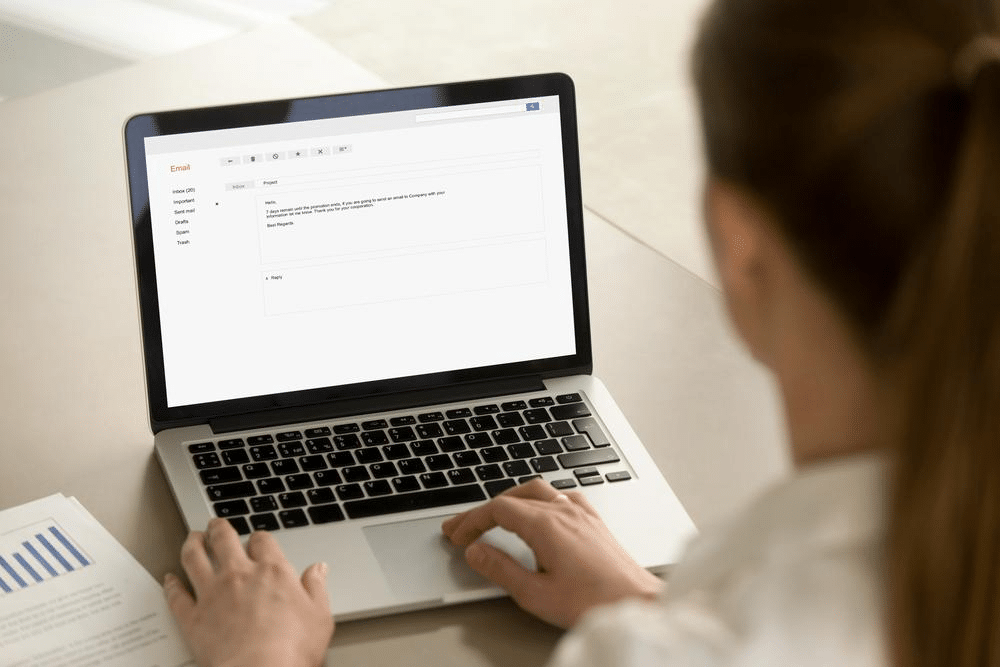 Now that you have all the necessary information, let's start writing! To start, you need to introduce your firm. This section will provide an overview of your firm and its expertise in the field. You need to include three things in the introduction; the title page, table of contents, and executive summary.
The Title Page – This includes basic information such as the firm's name and the proposal's title. You should also include the date of submission and the name of the client/the company. This page has to be visually appealing, but it should also stay within the limits of professionalism.
Table of Contents – Only some have enough time to navigate the document independently. So, you must include a table of contents to make the proposal simple and accessible. For example, if you send the proposal as an e-document, please complete the table of contents clickable.
Executive Summary – This part will give a brief overview of the critical points of the proposal. You have to be very careful and specific while writing this part. Include the problems and their solutions concisely. This portion should be able to convince your client even if they don't read the whole proposal.
Introduce Your Firm
Start the proposal by introducing your firm. Here you can provide an overview of your firm's history. Discuss the history of your business, how it started, and the achievements it has received.
Also, explain why the firm was founded and what its mission is. This is important to showcase the values of your legal company. The best way to show your goals is to use SMART. To follow this technique, you must describe the goals that are specific, measurable, attainable, relevant, and time-bound.
For example, your goal might be to help 100 clients over the next year. To explain this, describe how these goals will benefit your business.
By providing a background, goals, and objectives of your business, your client will be able to understand your values and work culture efficiently. However, please don't go into many details as the client reads the proposal to find something to solve their problem.
You can also include your firm's experience, which may include the number of years it has worked or the types of cases it has handled. This portion must be written in a way that helps the readers to understand why your company is unique.
Introduce Your Team
If you have the best team, you stand out from the crowd! So, after introducing your firm, you must submit your team.
Start this section by providing a quick overview of your team. This will include the team members, their roles, and areas of expertise. Then provide their qualifications such as licenses, degrees, certificates, and other achievements.
You can highlight the expertise of your team members. In the end, explain the structure of your team. This will help your client to understand how your team works and what they can expect from your law firm.
Describe the Services
Provide a comprehensive list of the services you are offering. Write a description with complete details.
For instance, if your services include intellectual property, explain how you can help clients protect their intellectual property rights. Since this is where clients will focus most, demonstrate your unique aspects. You can describe the unique approaches your firm takes to solve the issue.
To close this section, provide examples of successful cases that took benefit of your services. Don't go into much detail, as the section on testimonials will cover this in more detail.
Point Out the Risks
Sometimes things go differently than planned, and it's a rule of nature. So, we can't do anything to stop it, but we can be prepared for it. So, be ready for the potential risks. Also, explain these risks in the proposal so the client can be aware.
For example, if your service is to give legal advice on business transactions, the risk can include a breach of contract. So please point out the risks and provide your strategies to address them. This can consist of taking advance steps to stop the threat from occurring, including specific terms in the contract, etc.
Describe the Pricing Structure
Earlier, we discussed that analyzing the client's budget is essential. This helps you to make a clear and realistic fee structure. It is also necessary because it will help your client to make an informed decision. Also, it builds trust and transparency, which is very important in the legal industry.
While writing the pricing structure, provide a breakdown of the fees. Include the additional costs (if any) to avoid future misunderstandings. Sometimes the price may change in the future, so be clear about that in your proposal. Your pricing structure must be realistic, clear, and easy to understand.
Finally, add the payment terms to make sure everything is evident in the future. This can include when payments are due, how to pay, and penalties for late payments.
Provide Testimonials
Testimonials can be a game-changing addition to your legal proposals. This will help in building credibility and trust with your potential client.
Before writing this section, look at your work so far. Then choose the clients who had a positive experience with your business. Finally, ask for permission to include their name and testimonials.
Once you receive their words, use their direct quotes in your testimonials. This will add authenticity and improve the credibility of your firm. Adding the case study is also a good idea.
To do this, describe the cases you solved and explain how you solved them. You can add multiple testimonials and case studies to increase the weightage of your proposal. For example, highlight the relevant testimonials if the proposal concerns a single service. Then mention the rest of the quotes at the bottom.
Conclude the Proposal
If you are a law firm content marketing expert, you might understand that the conclusion is your last chance to impress the client. So express gratitude for considering your proposal.
Also, include a CTA or call to action to encourage the client to take the next step. For example, the CTA can be about scheduling a consultation or signing the agreement.
In the end, provide your contact details. Close the proposal with a professional sign-off and leave a space for the signatories of your reader.
Proofread Before Sending
Having typos and spelling mistakes in a business proposal is considered very unprofessional. If you write a well-structured proposal but have spelling mistakes, it will lose its authenticity automatically.
So carefully proofread your proposal and edit as much as you need to. The best approach is to take a break before proofreading. This will give your eyes a break, and you'll be able to catch the errors easily.
You can also read the proposal out loud to catch the errors. This will make sure that the proposal flows smoothly. Cut the sentences that seem unnecessary to you and remove the grammatical errors.
Lastly
To sum it up, your legal services business proposal must be clear and transparent so that it would be easy for the client to make an informed decision.
You can either write the proposal from scratch or use a template. But keep in mind that you have to give it a proper structure.
In the end, please read it thoroughly from the perspective of a third person. If it seems reasonable, you can send it to your potential clients.