As a digital marketer, it's a typical scenario for you to send and receive tons of emails weekly. In fact, it is expected that 320 billion emails will be sent and received daily by 2021.
However, do the recipients link back to your website? Are you sure that your emails are not confusing and poorly written?
Crafting a perfect outreach email is a challenging task. That is especially when you are clueless about writing the perfect subject line, whether the email sounds too pitchy or not, and the right amount of words.
In this post, you will discover everything about outreach email, how it can impact your business, their relevance to your growth, and how to write an email.
So, let's get started.
What Exactly Is An Outreach Email?
An outreach email refers to the process of connecting with other people through emails. In content marketing, the goal of an outreach email is to request a backlink, promote a piece of content, or attempt collaboration or partnership with influencers.
Below are some key findings of outreach email:
Only 8.5% of outreach emails receive a response

Personalized subject lines can boost response rate by 30.5%

Email sequences with different contacts and attempts boost response rate by 160%

Outreach messages related to links, roundups, and guest posting have a high response rate

Instagram has correlated a 23.4% increase, LinkedIn an 11.5 increase, and Twitter an 8.2%
Why Is Email Outreach Important?
You can use email outreach to get new clients or customers and build relationships that can benefit from trying out your products or availing your services.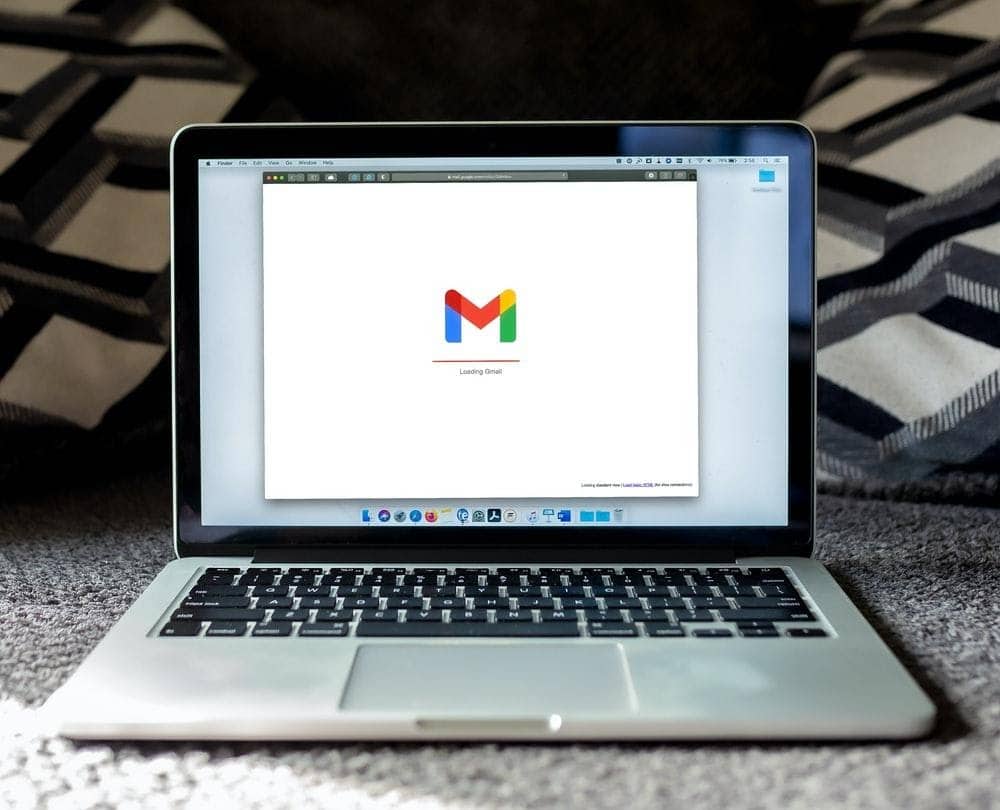 Sending outreach emails that people want to receive can make a significant difference in your business, including:
Builds relationship with other people in your industry that can lead to interviews, partnerships, guest blogging opportunities, and more

This leads to press coverage, especially when highly targeted emails are sent to journalists

Creates a database that promotes your product or service

Drives people to click on the like promote that can open new opportunities and create future buyers 
If you are a blogger, freelance, eCommerce, enterprise, or startup, outreach can boost your growth. It will help you get your site set up, build a brand identity, and get clients or customers. It also enables you to reduce the cost of implementing, testing, designing, and sending printed newsletters.
Best Practices When Writing the Perfect Outreach Email 
Mind that there is no right or formula when it comes to writing outreach emails. However, you can adapt specific do's and don'ts and best practices in writing the most effective outreach emails. 
Let's check out the following tips!
It is essential to know your audience's language, industry, and characteristics. Most experts like journalists receive plenty of emails every day. So, making the outreach email short is an advantage. Additionally, knowing the approach is another advantage, be it slightly casual or too formal.
Before you start writing the content of your outreach email, ensure that you know your recipients. While you do not need to know them personally, at least do some research to figure out what tone and style you should use that best suits them. You can also search for some personal details to show that the message is specifically about them.
You can segment your recipients into two groups: less busy and very busy. The less busy people will appreciate bluntness and brevity. When you have unopened emails stacking up and deadlines looming, the quicker they get to the point.
Decision maker-level professionals and journalists are very busy people. Their time is very precious, and they receive hundreds of emails daily. So, ensure you have something useful to offer them.
Be Sensitive to the Timing 
Offer your target audience something valuable at the right time in a simple and informative way. For instance, you can write an email that you will send during Black Friday when businesses expect more exposure.
Beware that Wednesday is known to be the best day for you to send outreach emails. On the other side, Saturday is the worst day. 
Meanwhile, a Yesware study says that replies are equal across each weekday. The study also suggests that weekend emails are about 10% more to be opened than weekday emails. That is because 80% lesser marketing emails are sent on weekends.
According to the mentioned study, the best time to send outreach emails was 1 pm (46,000 replies) and 11 am (45,000 replies).
Mind that if you do not receive responses from your morning and evening emails, you can try after-lunch and later evenings.
Connect with the recipients, especially at first glance. Try to name drop.
Personalization is everything when it comes to outreach emails. Ensure, to begin with, a personalized subject line and greeting. If you know the recipient's name, never miss to use it to your advantage.
Automated emails are often deleted fast. After all, no one would get too interested in reading an email that feels like being sent to hundreds of people in minutes.
Mind that email personalization is also achieved other than addressing the recipient's name. It would help if you ever considered what the recipient cares about and does. Many marketers talk about their prospective customers' latest blog posts or mentioning their new hobbies.
Write a Catchy Subject Line 
If you want to ensure that your prospects will open your emails, think of a catchy subject line. Ensure to mention your email's main idea in one short phrase or sentence.
Some of the tricks for making catchy subject lines are:
Getting to the point 

Creating a sense of urgency 

Stimulating curiosity 
For example, if you are writing an outreach email for influences, some of the applicable subject lines are:
An invitation for a collaboration: 

"Annie, you are the only fashion blogger I know who can wear these skinny jeans with animal-print pointy pumps elegantly."

Asking for giveaway promotion: 

"Hey Zeke, your 400K followers will be delighted to get these new products for free."

Advice request: 

"Hi Ace, I wanted to ask for advice about the latest digital marketing trends.



Be friendly, approachable, and easy to comprehend. Keep in mind that an email will not get and leave a good impression if it is bombarded with too much information and numbers. The best thing to do is to get to the point as quickly as possible. If you can squeeze it to 3-4 sentences, the better results you will get.
For instance, in the subject line, it's recommended to make it short. A perfect email subject line length is about seven words of 41 characters.
Oftentimes, outreach emails start with something interesting. That is to establish the necessary connection. For instance, you can mention how bloggers helped you in marketing strategies and have been there to help you learn more about your craft. In other words, the outreach email should not be all about you.
Another way to nurture connection is by speaking your prospects' language. For example, if you want to reach out to a marketer from France, write the email in French. That way, you can grab the recipient's attention. Plus, it displays that you put effort into personalizing your letter.
Anchor on Your Creativity 
Do hesitate to add gifs, images, and more in moderation. You can also play on words.
Never send messy outreach because first impressions matter. Overlooking the format of your emails is no good. Consider creative presentation to create a positive impression. Email design can affect the recipients' response. Make your email simple but bombard it with creative elements. 
For a creative strategy, subscribe to the newsletter for the company or person you wish to connect with. After that, reply to the first letter you have received. As you respond to the newsletter, it shows that you are really interested.
Many digital marketers primarily cater newsletters to their subscribers. Since you sent an email as a reply, it offers a subtle distinction that will feel more like a conversation rather than a cold outreach.
Say how you have been in the industry for quite a long time without bragging. Try linking some of your previous blogs you are proud of.
If your email's pitch is to ask a person or company to expose their audience to your brand, do not forget to provide lots of social proofs. That is especially if you are looking for an affiliate relationship, a product review, a guest more, and others that can effectively turn the recipients into carriers of your brand and message.
For example, if you want to pitch to a blogger for a guest post, you can mention how many subscribers you have and reference the guest posts you did on other brands. You can establish additional credibility by citing the percentage increase you received as part of the case study you conducted if any.
When you use attachments, there's a big possibility that the email may be tagged as spam.
When recipients receive emails with attachments, they will think that these emails are untrustworthy. Instead, you can include links to content and other essential information.
Attaching a file to emails will only make it suspicious, and your email will find it hard to avoid spam filters. As a result, your email may end up in the spam folder or labeled by the mail client or ISP, which can hurt your reputation and harm future email campaigns.
Be Confident and Never Ever Beg 
Outreach emails are designed to boost connections. Even if you do not get many conversations during your first attempts, never let yourself be desperate. Beware that desperation will not help you and your brand. Plus, the recipient will likely feel the burden and not get back to you. 
Not saying "please" can strengthen your benefit or offer to them. When you get rejected, never think of giving up as an option. It's best to expect that not all recipients will respond to your emails. It does not necessarily mean that you will stop trying to connect with them. Instead, you can take it as a challenge.
If your first attempt does not work, try other methods.
What Are the Next Steps?
After sending your outreach emails, the steps below will help you know what your next big moves:
1. Follow Up
Most people forget to respond to an outreach email or even don't want to answer. You can solve this issue using a polite and proper follow-up email. You can send them a special facilitation line and a special thanking line to leave a positive impression.
Ensure to keep your follow-up brief by focusing on the following items:
Strong subject line

Objective 

Personalization 

Content 

Purpose

Added value 
2. Keep Track and Monitor 
Do not hesitate to experiment or try different approaches and do an analysis of what works best for your target audience. Then, choose the version that offers a better email open rate.
When running outreach campaigns, below are some basic metrics you should track:
Who did you contact?

Which email template you used?

When you contacted them?

Did they open or reply to the email?

When did they respond?

Did they click the link?
3. Send Proposals 
Once the recipient's reply, consider it the best opportunity to create or generate business proposals. Plus, you can use Prospero to seal the deal with them professionally.
4. Move Forward 
Rejections are not the end. Continue sending out as many emails as you can. Always remember that the world is full of endless opportunities. So, don't give up!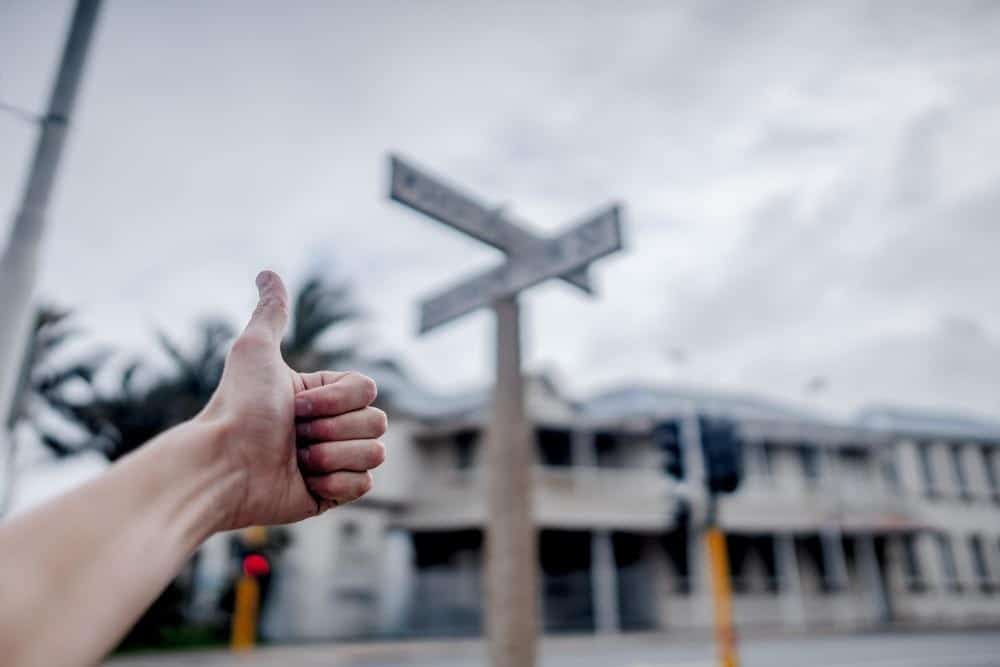 Conclusion 
With the above methods, you can write an email that grabs attention and gives value to the recipients. Using these methods will also show that your emails are not spammy. Once your recipients respond positively, take it as an opportunity to build a relationship and keep in touch. If they didn't, do not lose hope. You can try other methods.