Video is the king of content today.
According to TechJury, video is the number 1 source of information for 66% of people. This general tendency influences many companies' marketing strategies, and the eCommerce sphere is no exception.
But simple sharing of videos will barely benefit your company in any way. A beautiful, thrilling, or engaging piece may gain views, yet views do not necessarily result in sales.

Videos do have excellent marketing potential but only with proper strategizing. Read on to find out how to benefit from creating video content and what formats and media will boost your sales to the maximum.
Some Recent Statistics on Video Marketing
Statistics prove that video content is vital for promoting services and products nowadays.
According to the yearly report by Wyzowl, 87% of marketers increased traffic with the help of video content.

Other stats mentioned in the report are:
94% of marketing specialists say video has helped them increase their understanding of products or services among customers;
86% of marketers say video has helped them generate leads;
81% of specialists say video has helped them increase sales;
93% of marketing specialists say video has helped them increase brand awareness;
96% of people have watched an explainer video to learn more about a product or service;
88% of people say that they've been convinced to purchase a product or service by a brand's video;
78% of people say they've decided to buy or download a piece of software or app after watching a video;
73% of customers prefer watching a video to reading about a product.
The figures draw an encouraging picture with multiple perspectives of growing a business using a single instrument. But how exactly should it be utilized?
5 Ways to Use Video Marketing
1. Fill Your Website with Videos
The most vivid yet efficient placement for marketing videos is on the website. As a website is a compound structure with many elements, you can integrate videos into different parts of it according to users' actions.
For instance, one product page best practices incorporate videos into the gallery. This way, you'll be able to demonstrate the product in use or just give it a closer look. Depending on the product, it can be a shot with a model, tutorial, or review.

In most scenarios, the first thing the user sees on the website is the homepage. An introductory video describing your brand's story and values may significantly contribute to building trust in the brand.

Homepage videos are an excellent tool for directing people to other website pages.
Consider showing product videos, like reviews or unboxing, to encourage the users to go to the product page and make a purchase.
Or make a short video telling that you have a big sale, redirecting website visitors to the corresponding page.
Apart from that, consider adding videos to your pop ups. Special services enable you to do this easily. Such popups will look unique and be more engaging. You can promote new goods and services, demonstrate their capabilities, or even collect email addresses.
2. Use Videos in Your Newsletters
A combination of email and video is usually called video email marketing. These two may be effectively used in tandem to provide subscribers with an exceptional experience.
If you already use email marketing, adding video content to it is a must. If creating new videos, particularly for email marketing, seems too demanding, consider utilizing the videos you currently have.
Make a Video Introducing New Products
The email Introducing a new product usually needs to include visuals, showing it in great detail, an extensive description, and preferably a demonstration of the product in use.
Overall, it's a lot of information to comprehend. A video tutorial or unboxing video would make the process of acquaintance with the product effortless.
Record an Onboarding Video
If your product is digital, you must know everything about onboarding emails. What if instead of describing the principle of work with your product in the text, you record a video?
In many cases, screen recording with minimal editing and voiceover will be enough. Alternatively, a company representative can record a welcome message describing the company's values.
Mention "Video" in the Subject Line
To encourage subscribers to open the email, try adding the word "video" or a relevant emoji to the subject line. Video is a fantastic tool to engage subscribers. This way, it will likely be prioritized over other emails in one's inbox.
3. Share Videos on Social Media
Since we can now purchase goods on the phone whenever and wherever we want, you need to stand out on all key social platforms. Media like Instagram, TikTok, and Pinterest, are perfect for featuring e-commerce items. Take into account that on Instagram and TikTok, you can't put the links under the posts. TikTok only allows placing links in bio, while on Instagram, you can add shopping tags to the bars or create videos for stories and attach links.

Organic videos published on social media can also be utilized for paid ads. This promotion tool works particularly well on Facebook and Instagram, Facebook with over 2.895 billion monthly active users, and Instagram with more than 1 billion users. To maximize your investment, combine pay-per-click advertisements with product videos or convert a tutorial into a sponsored Instagram Story.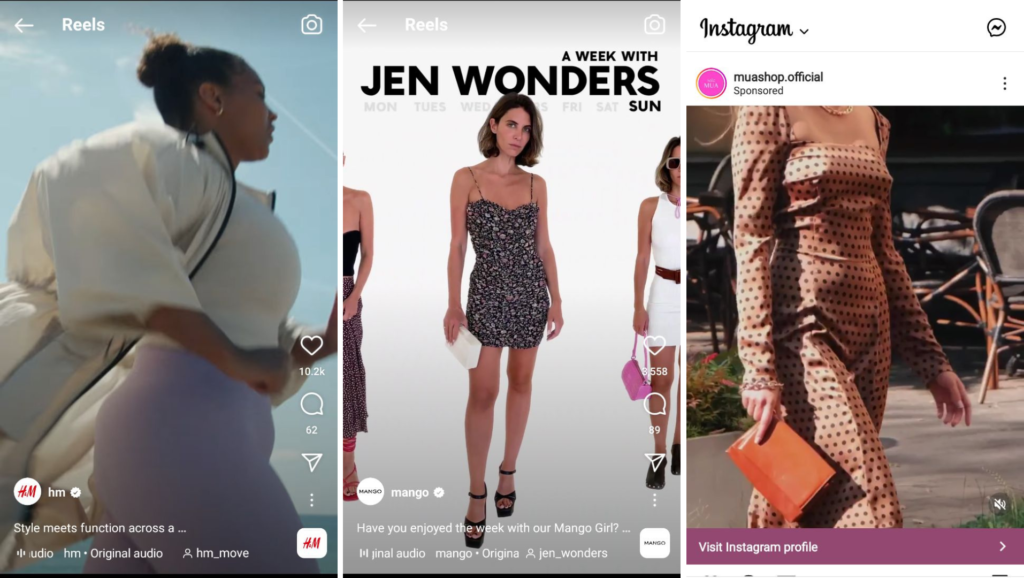 4. Resolve Issues at Once
As a producer and representative of the brand, you know, as no one else, what question your product may prompt. Try to respond to them at once.
Using the FAQ, tutorial, and how-to videos, you may provide straightforward and comprehensive answers to people's inquiries about your products. These videos may be uploaded to the homepage or particular product pages.

Another option is to send emails with these videos after the product is delivered to the customer.
Publish these videos in the Instagram highlights or create a playlist on YouTube so that others may quickly find the necessary information.
5. Go Live
Since the Covid-19 pandemic, live streaming has been on the rise. As it is real-time, live streaming is one of the most direct methods of receiving content.
You can do practically anything with live video, discussions, presentations, breaking news, competitions, behind-the-scenes content, and more.

Plan before starting your stream. There must be something to keep people interested during the live broadcast.
Plus, it would be helpful to decide how you or your team member will manage the comments made by viewers during the streaming.
What Formats to Use
We've already mentioned some popular video formats. Let's have a deeper dive into the topic.
Product Presentations
Online shopping is far more convenient and time-efficient than going to physical stores. Yet you can neither touch things nor try them on. Luckily, quick product videos can help.

Show how your steamer works in different modes with different fabrics and how compact and convenient it is to take it on trips. If you market closing, demonstrate how it looks on people when they're in motion, and consider making a close shot of the material.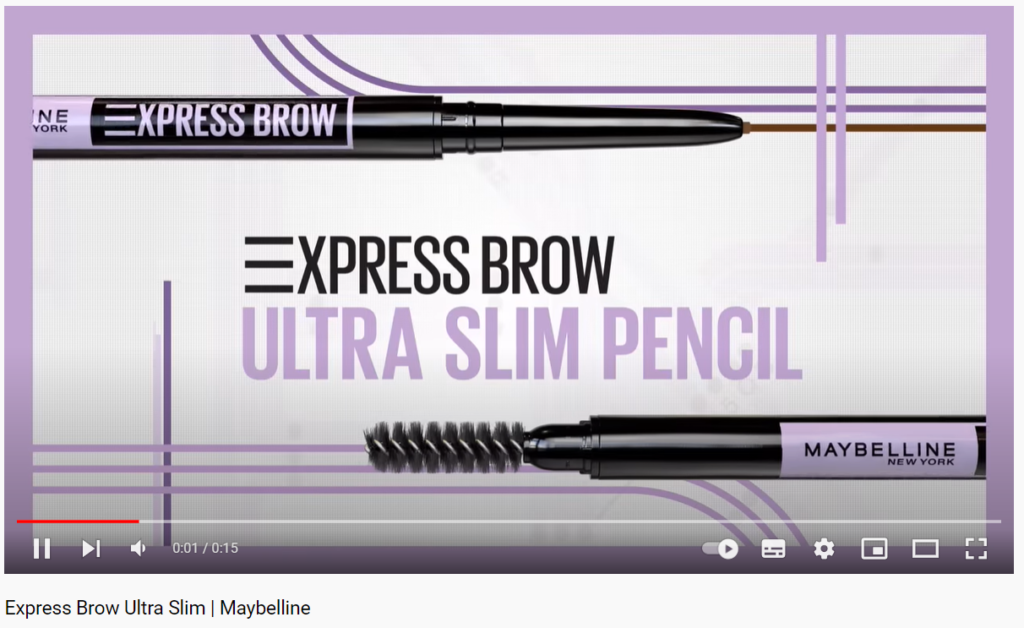 Tutorials
You may answer any inquiries clients might have about the product while demonstrating how to utilize it and describing its advantages. The format is trendy among beauty brands.
Yet whatever your product is, it's worth showing it in use. This way, you will reduce the number of questions in comments and raise customers' trust in the product.
Reviews & Testimonials
The B2B sector can significantly benefit from publishing reviews and testimonials. While there are several websites where customers may read reviews on your items, video testimonials are more persuasive.
Potential buyers are more likely to believe the recommendations given by real people. Potential buyers are more likely to believe the recommendations given by real people. By studying how to best produce captivating testimonial videos effectively, you can create compelling content that resonates with your target audience.
Additionally, watching videos is far more interesting than reading internet reviews. Users will be more likely to visit your website once they see the happy faces of your clients.
Storytelling
These videos provide a memorable story about your brand or product. This story will surely stick with potential buyers for a long time.

Such videos usually create images associated with your brand and its values. This format is good at provoking positive emotions and building customer connections.
As a result, it contributes to the excellent reputation of your company. Check a "What if" video by Ikea Malaysia to see a good example.
Live Shopping Streams
This format is already hugely popular in China and becoming a worldwide video marketing trend. The concept is as follows.
Influencers participate in the discussion by showcasing various collections, putting on clothing, commenting, and responding to queries.
Items show simultaneously on the screen so viewers can place orders for them immediately. Users can see the recorded stream later.
Funny Videos
Don't be afraid to experiment with the newest social media trends. TikTok trends can play into your hands. It works particularly well for showing behind-the-scenes of production. Naturally, this type of content applies to companies with younger customers.
Final Word
You may probably think that producing videos is too hard. Indeed, shooting a professional video requires time, ideas, and resources. But do you need professional videos?

Assess your capabilities when curating your video production proposal and do what you can. Make live streamings, record short testimonials, and use your phone to do simple edits for TikTok.
With today's speed of information consumption, nobody has time to create long and flawless marketing materials.
Even the largest and most influential businesses do not shun posting videos made in half an hour. Why would you?
About the Author: Kate Parish, chief marketing officer at Onilab with 8+ years of experience in Digital Marketing and website promotion. Kate always strives to stay in pace with the ever-advancing online world and the sphere of Magento PWA development.