A proposal is a way to gain a prospect's attention and show them what your business is about.
Without knowing how to write a proposal or using proposal management software, you may struggle to stand out from the crowd. It is common among company owners worldwide, and rightfully so. 

You have come to the right place if you want to create a proposal or need to see some proposal writing examples.
This article discusses what business proposals are and shows you why your clients reject your outreach. 

By the end of this article, you will be fully versed on how to win your customer back after a defeatist proposal.
What is a Business Proposal?
There are two main ways to use a business proposal. Company owners use business proposals to attract more customers or draw the attention of potential business partners.
A good proposal can mean the difference between the growth of your company or its complete failure.

There are many reasons why clients may be rejecting your business proposals, and rightfully so.
Without the correct wording or an outline, you may struggle to get the results you are looking for. 

Why Clients Reject Your Proposal
Clients reject proposals for many reasons, making it essential to consider your prospect's concerns.
If you don't put your customer first, you may never be able to succeed in business or life.
Below are five reasons why your clients reject your business proposals; these include but are not limited to the following:
It's too pricey
Cost is one of the most common objections you encounter when sending out business proposals. In most cases, you will initially have to determine what concerns your client the most about your service fees.

You need to see if they are having trouble seeing the item's value or if the product is really out of their budget.

It's available for cheaper online

Many customers will come up with the excuse that they can find your product for cheaper online, and rightfully so.
Multiple companies offer the same service, so make sure your content and products solve the client's problems better than your competition. 
Needing to consult with their spouse

This is one of the most common objections by clients wanting to buy your products.
If someone requires the approval of their boss, significant other, or parent before making a purchase, it may be a good idea to find a way around their objections. 
Customers have had a bad experience with your brand or product in the past

One of the worst things that can happen to your business is a negative review online or a bad customer experience.
The first step you should take if you have an issue like this is to sympathize and apologize for the problems or inconveniences caused. 

Instead of being defensive immediately, it would be an excellent idea to sympathize with the customer so that they know you care. 
The client needs to think about purchasing your product or service
Do not rush the sale if your customer says, "I need to think about it." This will scare your prospect away and may lead to them never returning to your website in the future.

Instead, put your client at ease by saying, "No problem" or "We fully understand." Depending on their response, you may be able to give them a bit of a nudge in the right direction, or you can address the underlying issue. 
How to Handle Rejections and Win Back Clients
The way you handle clients says everything about you and your business. This section highlights some of the ways business owners can handle rejection and win back clients.
With over 90% of consumers not voicing their complaints, it can go a long way in business if you keep your customers happy. 

No matter how hard you try, you will face customer objections from time to time. How these complaints are handled makes the difference in whether you will lose a customer forever or keep them for the long run.

Having a plan for effectively managing unsatisfied clients can make your business more adept at finding a resolution and handling customer complaints.
The advice below can help you make the most out of an angry customer and grow your company simultaneously.
1. Allow your client to feel heard
If a seller is not listening to you, don't you find that it is one of the most off-putting things?
When clients object, record their issues, confirm their concerns, and show the customer that you already have their objection in mind by adding acknowledgement and confirmation. 

2. Explain how your company's solution has helped others
When a sales professional gets unclear, overbearing, and defensive, customers are generally lost after their objection.
You can easily overcome objections by using an effective technique known as "feel, felt, found."
Start by getting your customer to understand that their worries make sense, provide them with an example of a client with the same concern, and show them how your solution rectified that issue.

3. Take the chance to start a conversation
When a client's specific requirements aren't being met is the time when objections are typically thrown out.
If you want to avoid challenging situations, it is recommended to understand your customer's value drivers and needs. 

People want to have their needs cared for and want to feel understood. Remember that objections can be the ideal opportunity to strike up a conversation.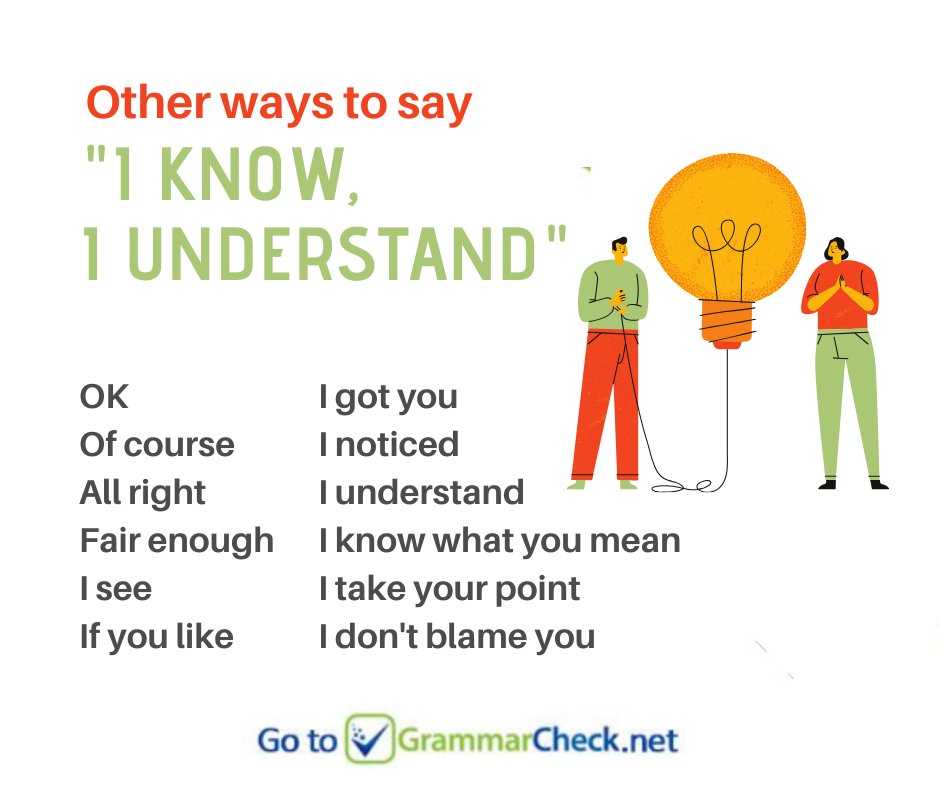 4. Acknowledge and address
Something essential to ask yourself is, "Is my client's objection valid?" If the answer to that question is a resounding yes, you have to acknowledge the issue and provide a coherent solution to the problem.

If you genuinely believe their objection is uncalled for, you need to explain that in a way that doesn't make them feel like they are not being taken seriously or aren't combative.
One of the last things a client wants to hear is that they are incorrect regarding a matter. 
5. Ask questions, don't tell
An objection is a fantastic opportunity if you want to understand the customer's needs. The sad thing is that most sales experts waste this opportunity due to a lack of experience and client understanding.

Sales staff should try to convince the customer that their solution is best or minimize the objection.
A good rule of thumb is to try and ask as many questions as possible; that will allow you to understand what the customer is concerned about, so you can create a powerful solution to their problem. 
Your demeanor should be inquisitive, upbeat, and calm. Ensure that you deal with it head-on once you fully understand the issue's root.
Learn more: 10 Live Chat Etiquettes For a More Courteous Communication with Customers
6. Start at the beginning
It is crucial to use straightforward questions when providing a customer with a resolution. "What would you like to achieve?"
While working within the realm of what is possible in the scope of your company, the answer helps resolve the problem expeditiously. 

It can be a pleasant surprise how thoughtful and fair-minded clients can be while considering their business interests and personal interests.
7. Tell the truth about your product
Honesty is the best policy. That statement rings true for every person and business around the world.
No service or product is 100% what your prospect is looking for, and you will always need to make some considerations to satisfy the needs of everybody. 

It is essential to be upfront with what your service can and cannot do. Your business can grow big if you back up your claims with customer stories or reviews detailing your work.
It will help alleviate customers if you are straightforward and honest in dealing with objections regarding your business. 

This will build trust with your clients and provide your business with the credibility you are after.
Always be honest, and you will notice how your business grows astronomically. 
8. Follow the light
It is vital to bring every objection back to the goal you first created with your customer during the sales process.
Use this goal as the guiding light between you and your client's relationship. This goal allows you to stay focused even if the relationship goes off course. 

You can use this goal as a benchmark to measure against any other issues in your business.
Act accordingly by determining if the problems hinder or help your clients with their objections. 

Keeping the above in mind, you can create a better business that is more in line with your customer's expectations.

9. Follow through and follow up by setting expectations
What makes clients valuable to any business is that they always push the envelope of what a service or product can do.
Listening to the customer's objections is critical because you can quickly turn these into opportunities. 
Let the customer concisely explain their thoughts, decide on a course of action to take together, and keep them informed throughout the process.
Excellent clients want to be a part of the solution instead of bashing your company on the internet. 
10. Share customer testimonials
One of the best pieces of advice is to share your customer testimonials. When clients read about another person's previous experience, it gives them confidence that your company is worth working with. 

Ultimately sharing customer reviews can help you move forward in your business and show your prospects the offers you have.
That way, you can acknowledge your customer's concerns while demonstrating empathy for them. 

Reviews can also show why other businesses decided to move forward with your company and how they found value in your solution.
It is crucial to use this tactic wisely as it can become spammy if your client is regularly shown your testimonials. 
11. Listen attentively
Showing empathy, being authentic, and genuinely listening to your customer is the best thing you can do for your business.
If you have a sales team, make sure they know this before embarking on solving your client's problem.

Say, for example, the price was the primary problem; what can truly help the situation is the vulnerability of the sales executive.
A good practice is to rewind the conversation to give yourself a chance to articulate the value of your product instead of negotiating its price.

By listening attentively, you allow your client to feel heard and can make the necessary changes to your business.

12. Take an informative approach
When overcoming their objections, we try to prove our customers wrong in most cases. We should be providing them with educational content to help them learn more.
Who wants to purchase a product or service from someone superior and smug? Educate your customer on how they will be a long-term client and show them how your product will add value to their business or life.

13. Be prepared for every type of conversation
When engaging buyers accurately, you can use a customer objection as a massive opportunity.
It would be good to train your sales experts to communicate and identify with your client's personality styles. 

Ensure that your employees can quickly adapt to any customer, including ones with solid objections and assumptions about how your products or brands compare to other competitors.

Taking the time to understand your client is one of the most overlooked parts of any sales business. Your client drives your company, so putting them first is the initial step to succeeding in any business venture.
Conclusion

If you are looking for the best proposal software or don't know how to write a proposal, it may be time to check out Prospero.
This reliable proposal management software is designed to make the life of business owners easier.

The Prospero business proposals tool has helped company owners worldwide get the most out of their marketing efforts. It is as easy as one, two, and three to get started with the best proposal management software money can buy. 

Don't you think it's time to check out this intuitive marketing software to grow your business exponentially?
Let Prospero make your dreams a reality by keeping your client engaged and attracting more sales for your company. Try it now!