Business Coaching Proposal Template 
Easily customize this business coaching proposal template and send it online to impress your clients and get more proposals signed.
Learn more 
Prepared for Mr. Derek Leon
Business Coaching Proposal Template
by
Prospero team
contact
[email protected]
Overview
Being in business can be an incredibly daunting and sometimes tricky venture. Some of the most successful firms, from small to large scale, have relied on the services of business coaches to attain the heights they have.
Sometimes, you need the proper guidance to keep you on track where your product or service delivery, brand image, and approach to your functional areas are concerned.
Partner with [Company Name] today to plug into a system that provides relevant insights, meets with you consistently and uses an accountability system to keep you on track effectively.
Never again will you be limited by any beliefs or approaches preventing you from creating organic growth through identifying and capitalizing on relevant opportunities.
Why Me
The overarching reason to work with [Company Name] is that our business coaching approach is targeted at its core. We understand that there is no one way to do business, just as there is extensive diversity in our clients.
Therefore, we must understand the firm's nature and the people we will be directly communicating with. You will find that much initial communication will see us laser-focused on learning who you are and what your company is about.
From there, we blindly march towards a target based on what you have indicated. At this point, we will help you refine your goals and the strategic methodologies used to attain them.
Furthermore, once we develop our action plan, we don't just leave you to execute it. Communication flows at defined intervals, and appropriate tracking methods will be used to ensure that the KPIs we establish are being hit.
Client Testimonials
We have worked with a plethora of clients that span small businesses, medium-sized firms, and large enterprises. Similarly, the scope of industries we have supported is quite vast. Here are a couple of examples:
[Company Name] – While [Company Name] got off to an incredibly commendable start, it had hit a plateau for almost eight months. We were engaged, and after a string of meticulous learning and planning sessions, we established a game plan which was instrumental to the success that would come in the three years since.

[Company Name] – One of the biggest challenges faced by [Name] was being able to identify its target market and customer profile effectively upon understanding where the strengths of the business lay, we assisted via strategic analysis and even helped with the discovery of new opportunities along the line.
Here are a couple of testimonials from previous clients:
My husband and I admittedly started our business with a lot of capital and not enough know-how. Thanks to [Company Name], we were able to create a proper business plan, and standardize numerous areas, and we have been operating profitably since. – [Name, Position, and Company]

Though we had what we considered something unique and quite attractive in the hospitality industry, our numbers didn't match up to expectations. [Company Name] came in and helped us realize that we weren't as customer oriented as we thought, which is where our challenge lay. Since then, our performance has spoken for itself. – [Name, Position, and Company]
Expertise
First, we understand the importance of starting with the kind of business before delving into its nature. For example, a sole trader enterprise and a limited liability company in the same niche will have strikingly different needs and appropriate strategies.
Next, our lack of industry specificity is another crucial strength. Before we can coach effectively, we must comprehend the nuances of our field. Thankfully, a vast pool of experience has led us to intimate knowledge of manufacturing, hospitality, culinary, and automotive industries, alongside others.
Finally, business and behavioral psychology are areas that we have managed to master quite effectively. This allows us to understand and identify hindering patterns, as well as being able to apply the techniques necessary to replace them with helpful ones.
When we bring all this together, we can move forward with a plan that identifies where your strengths are best applied, who your customers are, what they want, how to keep your workforce motivated, and how to use this information effectively to deliver consistently.
Fees
Competitive pricing is critical to us. It's essential that our clients can appreciate the value of what we provide. With that said, note the following:
| | |
| --- | --- |
| Services | Cost |
| Consultation | [FREE] |
| Coaching sessions | [Price] |
| Seminars | [Price] |
| Learning materials | [Price] |
| Webinar | [Price] |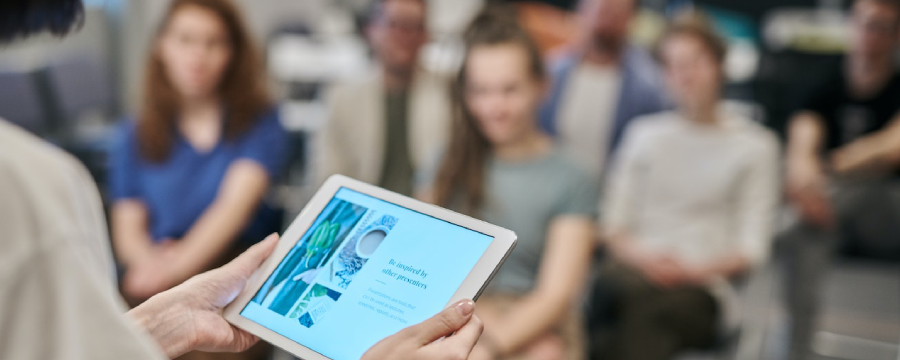 Milestones
When you reach out to us, the initial consultation will be scheduled at a mutually convenient time. There will typically be a calendar opening within three business days or less. Based on your preference, the initial discussion will take the form of a phone call or an in-person visit.
Here, we will spend the time to learn about you and understand your perception of your business environment. The second session will take place within a business week of the first one.
At this point, we will take all we learned, apply our expertise, and explain the strategy we will be using.
Finally, we will establish the communication interval that will be applicable.
Terms and Conditions
No refunds will be offered on sessions that have already passed.

Once a session begins, it will attract the appropriate cost.

For cancellations, we require at least one business day of notice.
Signature

Prospero team
Mr. Derek Leon