Painting Services Proposal Template
Easily customize this painting services proposal template and send it online to impress your clients and get more proposals signed.
Learn more
Prepared for Ms. Katelyn Brooks
Painting Services Proposal Template
by
Prospero team
contact
[email protected]
Overview
Maintaining an attractive aesthetic is one of the keys to ensuring that your customers are always comfortable. Unfortunately, stripping or dull paint can be a huge deterrent. Thankfully, your building can get the facelift it needs with [Company Name] in the mix.
We are committed to targeted service delivery in the commercial painting services industry. To this end, we do interior and exterior painting and offer an end-to-end service.
It's our commitment to our clients to ensure that our paint jobs can stand up to the test of time, which is why we only use quality materials in everything we do.
Additionally, we add a layer of quality assurance throughout the process to ensure that the job delivers on and exceeds your expectations.
Why Me
We understand that there are numerous commercial painting contractors that you could choose from in [City]. Nevertheless, there are several key reasons to choose [Company Name], which include:
A staff complement of qualified painting contractors with the experience required to complete the job.

An approach that keeps our client's needs at the center from beginning to end. The lack of a cookie-cutter method means that each job is handled based on extensive discussion and an understanding of your needs.

A service built on a pillar of customer satisfaction and consistent communication.

A solid commitment to never cutting corners and using products that are conducive to providing the level of service we promise.
Client Testimonials
We have previously served numerous commercial clients who needed interior and exterior painting services. These include:
[Company Name] – During its recent rebranding and renovation, [Company Name] called on us to provide the facelift and color scheme change required for the building's extremities.
[Company Name] – After a couple of years of operating at its current location, [Company Name] began to have a faded internal aesthetic, thanks to the paint's having a worn visual. We were called in to paint all the building's rooms and the staircase rail.
Expertise
Our commercial painting services fall under two categories: interior and exterior painting.
On the interior side of the fence, we tend to employ a methodology that relies on the following materials:
Primer

Paint (type to be determined upon consultation)

Paint roller and extension pole

Drop cloths

Sandpaper

Painter's tape

Putty knife

Paint tray

Rags

Paintbrushes
We begin by protecting any surfaces that could see compromised integrity from our work. As an optional service, we can move any furniture required.
Next, we prepare the walls and other relevant surfaces for painting. This includes sealing cracks, removing stripping paint, cleaning the surface, and priming it. Following that, we will execute the paint job, after which we will do a walk-through inspection with you.
On the exterior side of things, we employ the following materials:
Paint (type to be determined upon consultation)

Primer

Pressure washer

Paint sprayer

Drop cloths

Painter's tape

Paint roller and extension pole

Paint brushes

Putty knife

Caulk gun

Exterior caulk

Epoxy fillers
Here, we will start by preparing the surface. This includes pressure washing the walls, protecting lights, windows, or doors, repairing damaged surfaces, removing loose paint, applying a caulk trim, and priming the area.
Next, we will proceed to paint the exterior walls. Once that is complete, we then move to the door and trim paint job, after which we'll inspect you.
Fees
At [Company Name], we believe in fair pricing for all our clients. That's why we take the time to ensure that your needs are adequately understood before we get to work. Given the nature of the job we do, we can't provide an exact price for the work you would need here.
Nevertheless, we offer a free valuation process, during which we will inspect your premises, discuss your needs, and provide you with a quote.
Generally, the pricing you receive will cover the different materials we will need and our labor and transportation costs.
Note that there are no hidden fears to worry about.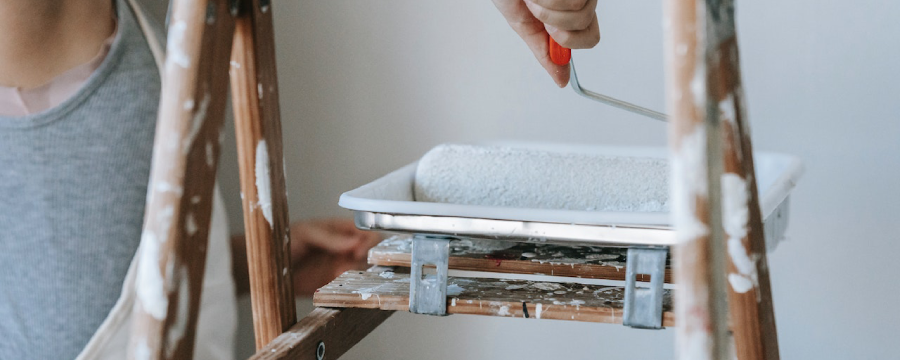 Milestones
We invite you to call us at [Phone Number] or visit our website at [Website] to schedule your free consultation.
Once we have completed the evaluation, we will plan and commence the job within a week. If you need the service provided in an emergency, we ask that you indicate this when you reach out, so we can take the necessary steps.
Before we begin, our technicians will have a discussion session with you to verify what is desired and make recommendations where needed based on our industry experience.
Terms and Conditions
The customer is required to pay a 50% deposit for the commencement of the work. The balance may be paid at the end of service delivery.

Any changes in requirements after the initial consultation must be communicated during the discussion section with our contractors or at least before the work begins.

Clients must indicate situations in which electrical or other equipment needs special consideration.
Signature

Prospero team
Ms. Katelyn Brooks