While the world wide web isn't a new phenomenon, an increasing number of people are accessing it today; more than ever before. Prior to the outbreak of the COVID-19, 28% of Americans reported going online constantly, whereas another 45% said they went to it several times a day. 
This number has frightfully intensified since the breakout of the pandemic, prompting an increased focus on enriching the digital experience to reach these consumers.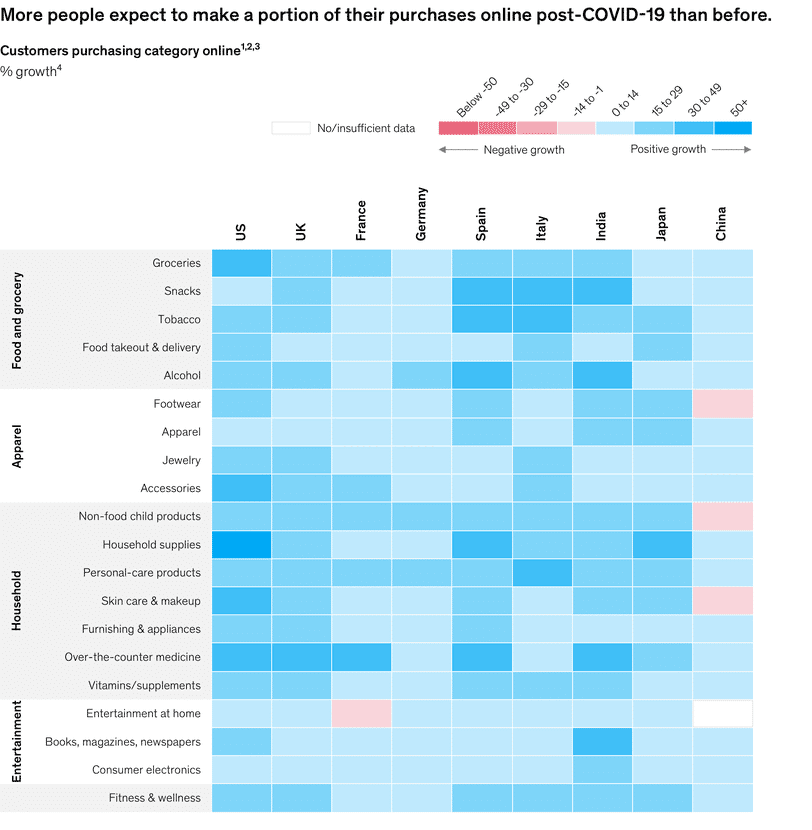 Even as the pandemic looks to abate with the introduction of a vaccine, its long-term effect on the general order of things has already taken hold. As consumer patterns formed during the pandemic look set to dictate broader marketing trends for the current year, businesses will be forced to capitalize on this to enable a smoother transition to the "new normal".
How the Digital Experience Will Drive the Fourth Industrial Revolution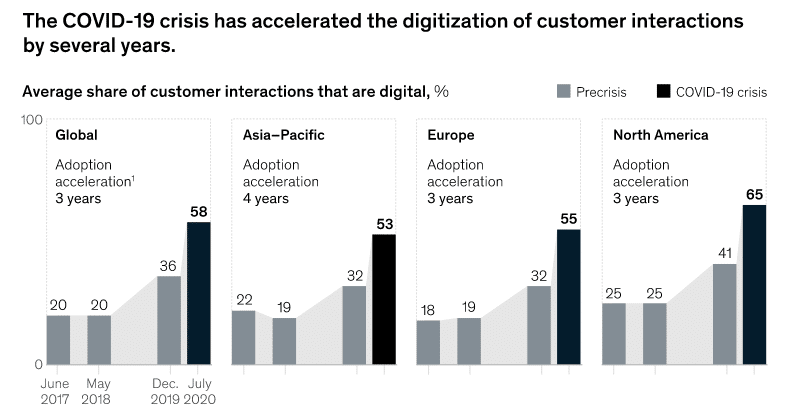 The coronavirus global crisis has given rise to an exigent need for businesses to revise their operations and the way they conduct them. The pandemic has accelerated the digital switchover in areas such as AI and automation by several years and even faster in the Asia-Pacific region. 
In fact, according to McKinsey's October 2020 survey, businesses are three times more likely to perform at least 80% of their customer interactions digitally than they were before the pandemic.
Furthermore, there will be greater sustainment in the use of modern technologies, digitization, and new modes of working. Many managers revealed moving 20-25 times faster than they had previously thought was possible on things like developing and maintaining supply chain redundancies, enhancing data security, and embracing the use of technological advances in operations.
Digitalization is a transformative trend in many aspects of modern business, ranging from proprietary to quality-of-life digital solutions that make collaboration and communication more efficient. With remote work becoming the norm, managers and leaders are increasingly leveraging virtual data rooms to bring remote teams together and maintain operational efficiency in a decentralized business world.
That apart, the current period is also being viewed as one ripe with opportunities for businesses wanting to propel themselves to the fore of their respective industries. Keeping a pulse on these evolving trends will, therefore, be crucial for businesses. In this article, we will take a broad look at the marketing trends in 2022 that will come to define the next normal. 
1. Hyper-Personalization in Customer Service
By now, most companies are aware that their promotional strategies, which may have been successful the previous year, are unlikely to work today. With consumers increasingly migrating to numerous digital channels, creativity in forming a personal connection with consumers is what will help them gain market share this year.

If this isn't enough evidence to surmise that it is the age of personalization today, consider this mind-boggling stat from Epsilon. According to their survey, as many as 80% of consumers possess a higher likelihood to shop with brands that provide them with a personalized experience. 
What's more, 33% of marketers are of the opinion that "engaging the right customers" through personalization is the factor that is the most influential in helping them reach their marketing goals.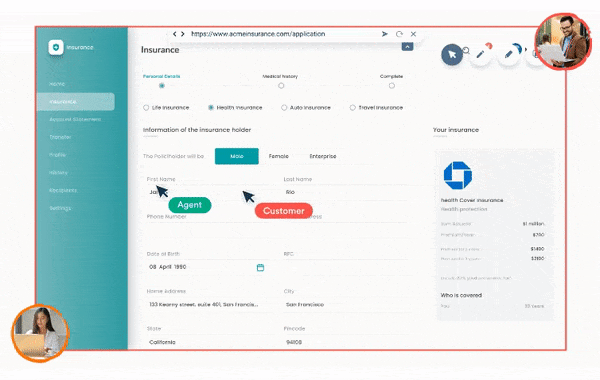 In 2022, CRO experts will have to continue to come up with new and engaging ways to provide hyper-personalized services to their customers. The idea is to facilitate seamless digital experiences that don't just contain elements of personalization but are geared towards it. 
With solutions like co-browse (aka collaborative browse), for example, you can provide such hyper-personalized experiences by enabling customer support reps to service your users in real-time. The support personnel can share the customer's screen and help them purposefully navigate through the buyer journey, all while providing an enhanced customer experience. Which is particularly important with a remote customer service staff.
2. Leveraging Augmented Reality
Augmented reality in shopping & retail is listed as one of the technologies that will most significantly transform marketing in 2022. According to a Nielsen survey, 51% of customers claim that they wish to use AR tools to evaluate the products they want to buy. 
Furthermore, a Retail Customer Experience study found AR engagement to have shot up by 20% since 2020, with conversion rates growing by 90% for users engaging with AR compared to those that don't.
Augmented reality involves the use of digital imagery along with sensory stimulation that results in a pseudo-virtual experience by layering digitally produced elements in the real world. When it comes to marketing, AR offers users the flexibility to view products from the comfort of their homes. 
AR-based apps also allow retailers to offer rich product information to consumers and prompt digital interaction of users with products.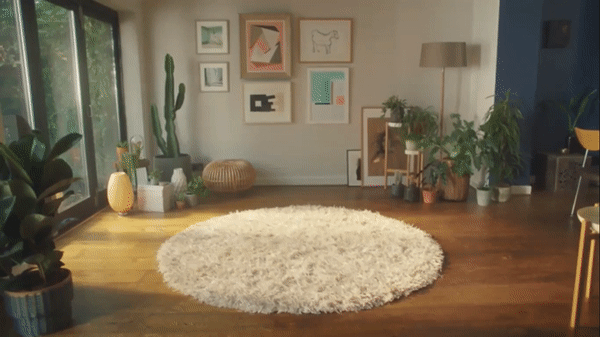 Take IKEA, for example, which has been championing AR-enabled online shopping since 2014 to help customers imagine how a particular piece of furniture would look in their home. Their app offers a novel experience to users by allowing them to experience new furniture to scale in their homes. 
After they have selected a piece of furniture they like from IKEA's digital catalog, users can place it on the floor, where it acts as a pivot for the 3D layered image of the furniture piece. Users can also rotate the furniture by simply rotating the catalog and seeing how it would look like in their room.
3. Video Content Creation for More Reach
For those who regularly play with images, videos, or creatives, the "Search Google for image" option must be a popular feature. 
These media that could be searched for by typing in the right keywords have recently grown popular, with users discovering that they can even take photos and search for their context and submit images for a search. As more and more people discover media-focused search techniques, it will alter the broader SEO landscape in general.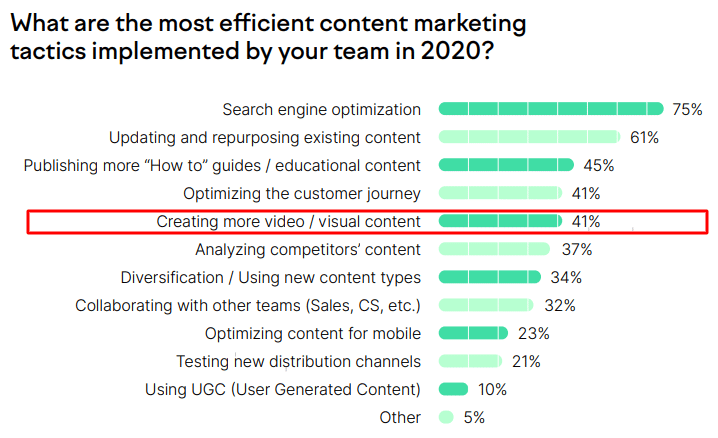 A recent offshoot of this growing awareness is the rise in popularity of video content's creation for improved reach. In fact, this has grown so popular that 70% of B2B marketers claim content creation is their top investment for 2021. 
What's more, this newfangled faith of marketers in video content was substantiated by a SEMrush study that found visual content to be an essential part of the best-performing posts. 
Videos were also found to be more likely to incite an emotional response, while posts not containing a single video were found to get 92% less traffic compared to posts that did. So it is a must for you to focus on creating more video content to get more traction. For this, you can use any video cms platform and create as well as manage your content easily.
In order to make the most out of this trend, you will want to ensure that your video and image SEO campaigns are thorough in the following:
all visuals contain alt text in their descriptions
include images in your sitemap to develop a dedicated image sitemap
name your image file so that it contains at least one target SEO keyword
utilize high-quality videos, preferably HD
Furthermore, it would do you immense good if you were to institutionalize yourself on Google Lens, especially if you have an eCommerce business. If you play your SEO cards right, you will be able to gain increased traffic when buyers conduct image searches for products.
4. Real-Time Data-Driven Triggers for Lead Generation
The involvement of behavioral data and user behavior analytics will increase in 2022. With buyer journeys becoming more and more sophisticated, the number of contact and data points will also grow to analyze buyer behavior. However, while real-time, data-driven marketing has numerous purported benefits, it will require a new bent of mind and knowledge.
As per a study conducted by Media Math, 53% of marketers revealed that their desire to be more customer-centric is the topmost driving factor behind their increased investment in data-driven marketing. 
Furthermore, eMarketer also reported that 90.7% of advertisers in the USA were found to segment user data to gather useful insights and better target customers with its help.
Retailers can obtain significant benefits from analytics harvested from real-time customer behavior analysis. 
Also known as behavior-triggered lead nurturing, it includes moving leads down the funnel depending on their on-site behavior, such as the content they peruse, the pages they visit, the products they search for, etc.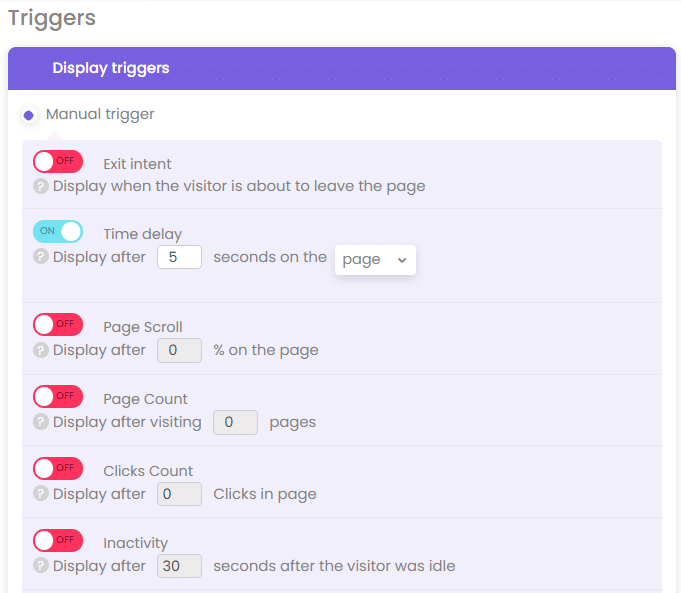 A great example of this is the website pop-up and form builder, Poptin. Replete with features such as smart triggers and numerous targeting options, it allows you to make your pop-ups more efficient by sensitizing them to user behavior in order to capture warm leads. 
Based on consumer data captured in real-time, you can configure your pop-up triggers so that they are activated when the lead performs a certain action. It also offers uninterrupted conversion flow when the right trigger is set based on user behavior.
5. Hyper Automation to Bring Ease in the Process
Hyper-automation is a fairly novel automation technique made popular by Gartner, who defines it as something that "streamlines and orchestrates as many tasks, activities, and processes as possible." The technology combines artificial intelligence, intelligent business process management (IBMP), machine learning, and robotic process automation (RPA) to process data more efficiently than ever before.
In its recent study titled Top Strategic Technology Trends for 2021, Gartner asserted that hyper-automation is unavoidable. With the help of AI and ML, businesses will come to automate as many business and IT processes as possible. At the heart of hyper-automation is robotic process automation, which will even automate processes that were previously considered impossible to automate.
Hyper-automation isn't simply automation. In addition to the technologies and tools involved, it also incorporates stages in automation, such as discovery, analysis, design, measurement, monitoring, and reevaluation. Thus, hyper-automation is a hybrid tool that enhances the efficiency of human abilities to complete processes faster and better.
Businesses can dynamically categorize and connect with each and every individual on the basis of their particular requirements. Take HubSpot, for example. One of the best ways HubSpot CRM can help you improve your user experience through hyper-automation is through analytics and reporting. With the valuable user and industry data that it captures, you can evaluate and measure the things that are working for you and the things that aren't. 
Based on this, you can send personalized messages and offers to your prospects and customers depending on the stage they are at in their purchase journey. It can also, based on its analysis of customer behavior and purchasing patterns, suggest a new solution for your target market.
Conclusion
The volatile nature of the past year had pushed brands on the backpedal as they struggled to find ways to connect with their customers. This pushed the brands to bring innovation in CX and pay mind to the developments taking place to catch up with them at the most opportune time.
Over the next year, we'll see these trends gradually unfold. If you are mindful of these trends and incorporate them in your marketing strategy, you will be able to forge a deeper relationship with the customer and subsequently move ahead of the competition before late.
Author's bio: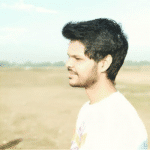 Jay Purohit wins at explaining tough concepts by putting them like butter on the bread for you to relish.
He is a Digital Marketing Professional at Acquire with a keen interest in reading, researching & sharing insights about trends with you in the field of Search Engine Optimization, SaaS & Customer Experience.