As a freelancer, it's important to know how to market your services effectively to attract more clients and grow your business.
In this blog, we discuss ten marketing strategies for freelancers that can help you establish a presence online, network with industry professionals, and increase your chances of securing more projects.
From traditional advertising to content marketing, we highlight key areas that you need to pay attention to and provide tips on how you can position yourself as an expert freelancer. So, let's dive in and explore these strategies to take your freelancing career to the next level.
Networking
One of the most essential digital marketing strategies for freelancers is networking. Freelancers need to build a professional and social network that can help to bring clients to their business.
Networking can be done in several ways. It could be through industry events, webinars, business meetings, conferences or even social media.
Attending industry events is an opportunity to meet with people in your field and learn from them. Building a professional and social network is essential in providing clients for your business and eventually sending them your proposals.
Online networking tools such as LinkedIn also offer a great platform to connect with people who can be instrumental to the growth of your freelance business.
Networking doesn't have to be boring and formal. You can make it fun and interactive by organizing meetups, having lunch with peers or just catching up over coffee.
Establish Online Presence
Establishing a significant online presence is crucial for freelance businesses. With the world becoming a global village, a social media presence is essential.
Building a following on popular social media platforms such as LinkedIn, Facebook, Twitter, and Instagram can be useful.
However, being active on these platforms is not enough. As a freelancer, you need to post quality content regularly on these platforms to engage with prospective customers and communicate with them.
Your social media presence should match your branding and should represent what you do. Therefore, ensure you craft posts that resonate with your target audience and provide value to them.
By doing this, you can establish yourself as an authority figure in your domain and drive more traffic to your website. 
Content Marketing
Content marketing is an effective way for freelancers to attract and engage potential clients. Creating high-quality, informative content that is relevant to your target audience establishes you as an expert in your field and builds trust with your audience.
To be successful in content marketing, you need to focus on creating content that provides value to your audience. This means addressing their pain points and providing solutions to their problems.
Writing SEO content that is well-researched and easy to understand is a critical aspect of content marketing. High-quality content can take many forms, including blog posts, videos, infographics, and social media posts, and it should align with your marketing strategy to be effective.
As an information channel, your content should engage and inform your readers. Providing value to your audience is key to your success. Writing content that goes beyond what you are selling can be a powerful way to establish yourself as an expert in your field.
Remember, no one wants to read filler content online. Your goal should always be to solve your reader's problems. When you do that, you will attract and retain their attention, which will translate to more clients and more opportunities for growth.
Offer Free Trials and Samples
Offering free trials and samples is a great way to demonstrate the value of your services to potential clients. It's important to make sure that your free trials and samples are representative of your best work and provide real value to the customer.
You should also use this opportunity to showcase your expertise and highlight what sets you apart from your competitors. It's worth noting that free trials and samples may not be appropriate for every type of freelance business.
For example, if you're a freelance writer, you may want to provide a free sample of your writing to the client. However, if you're a freelance graphic designer, it may not be feasible to give away samples of the work you've created for other clients. To implement free trials and samples, think creatively about what you can offer that will provide value to your potential customers.
Consider offering a free consultation, providing a free demo of your work, or giving away a free sample of a product or service that you offer. With this, you'll be able to demonstrate your expertise and build trust with potential clients.
Traditional Advertising
Traditional advertising may seem outdated in the digital age, but it still plays a key role in marketing for freelancers.
Word of mouth is one of the most powerful tools that you can use. Your happy customers can be your greatest advertising asset, telling their network of friends and family how great your services are.
Print advertisements such as flyers, business cards and brochures also have their place in traditional advertising. You can distribute marketing materials at events and conferences or leave them at coffee shops or libraries in your local area to attract potential customers.
Collateral marketing materials such as merchandise, branded apparel, and vehicle graphics are another way to promote your freelance business and increase brand awareness.
While traditional advertising may not have the same impact as digital marketing, it can still be a valuable tool for any freelancer. Finding the right mix of digital and traditional marketing channels will help you to reach a wider audience and land more business.
Pay Attention to Key Areas on Your Website
Your website is one of the most valuable assets as a freelancer. It is the gateway between you and your clients, making it important to optimize key areas on your website. These areas include the 'Contact Us' page, the 'About Us' page, the 'Homepage', and the 'Portfolio' and 'Work Background' page.
Having an optimized Contact Us page makes it easier for potential clients to reach you. The About Us page gives clients an insight into who you are and what you stand for.
The Homepage should be welcoming and provide a summary of what your freelance business is all about. The Portfolio and Work Background page should showcase your previous work and the value you bring to the table.
Make sure that all of these pages provide a great user experience and are easy to navigate. Remember, your website is the first impression potential clients will have of your business, so make sure to put your best foot forward.
Sell an Online Course
Are you an expert in your field and looking for new ways to market your knowledge? Why not create an online course? This can be set up easily on platforms like Podia or Thinkific and you can easily transform your expertise into a course and earn income by selling it.
With online learning becoming more popular, offering a course can help you showcase your skills and attract potential clients. Plus, it's a great way to establish yourself as a thought leader and build your brand. So, if you have something valuable to share with the world, why not create an online course to boost your freelance business.
Know How to Handle Common Objections from Clients
Handling objections from clients is an important skill for freelancers. The three most common objections freelancers hear are related to price, not understanding the client's business and not having enough resources or time.
To address objections about price, focus on the value and benefits of what you're offering, rather than just the cost. This can be included in your written proposal with a breakdown of what the pricing entails. If a client claims you don't understand their business, ask them to explain it to you in detail. Lastly, when a client objects due to lack of resources, ask them what time and resources they have to know how to help. By addressing these objections head-on, you can improve your chances of closing more deals. Remember, every objection is an opportunity to build a stronger relationship with your client.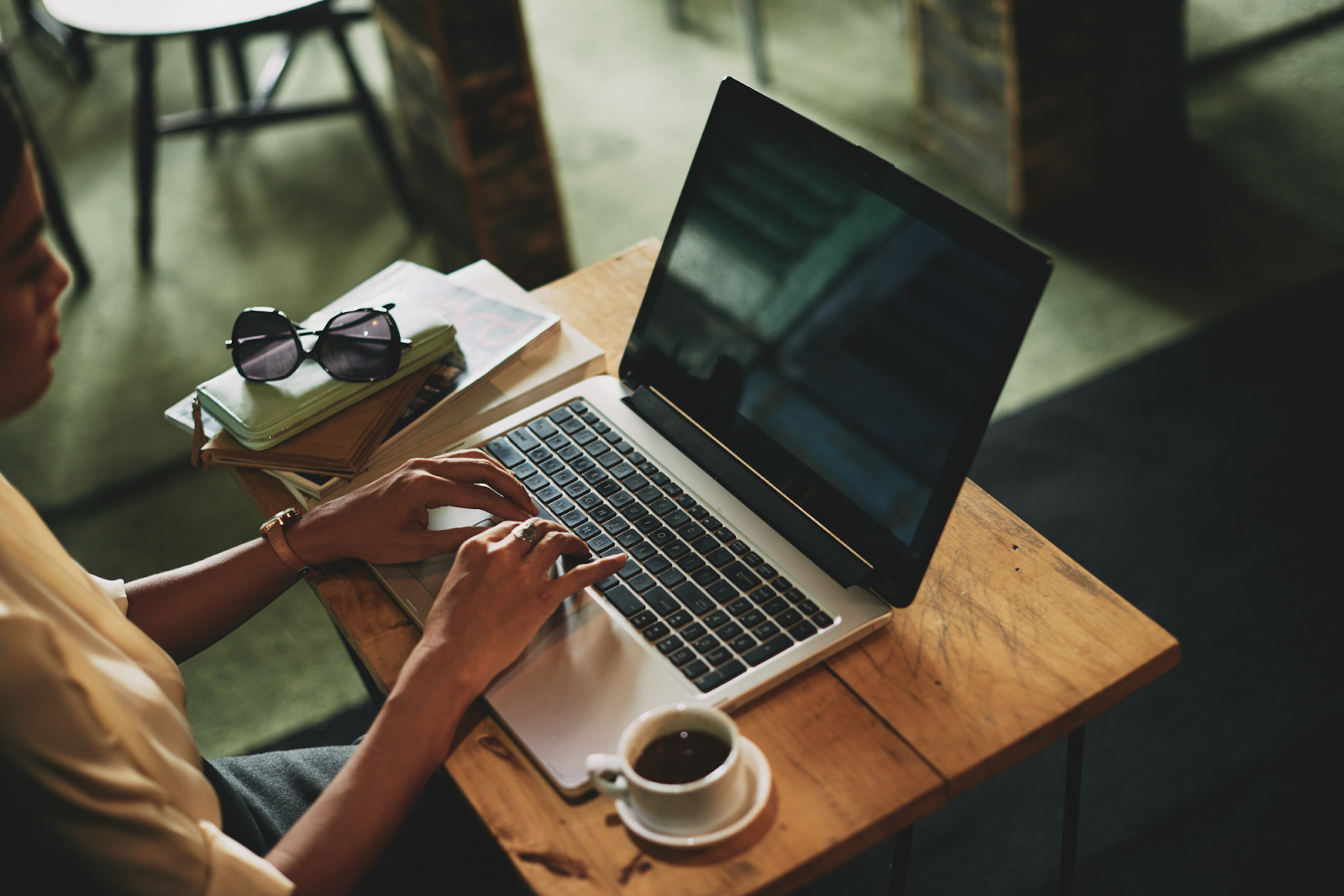 Follow-Up
After concluding business with a client, sending a thank you email is always a nice gesture. It shows that you value their business and appreciate their trust in you.
While this isn't a direct marketing strategy, it can complement your marketing efforts and keep you at the forefront of your customer's mind.
You can also implement cold email marketing to keep your services top of mind and remind them of what you can do for their business. Remember, it's easier to retain a client than to find a new one, so follow-up and stay connected.
Conclusion
The key to building a thriving business is to focus on providing value to your audience. With these tips, it's time to go out there and put them into action. Remember, networking is key to building your business, but online presence and content marketing are just as important.
Remember, building your freelance business is a continuous journey, and success is dependent on how much effort you put into it. So, put what you have learned into action today and start building your dream career.